Hits: 270
Elstree Studio
Like almost all exterior sets, Durkin's Service Station was filmed on the grounds of the Elstree studio. Even the close-up of Dick Hallorann in the snowcat on the way to the Overlook Hotel.
The snowcat driving through the snow towards Timberline Lodge is filmed by a second-unit crew headed by Jan Harlan.
I am not sure the scene of the accident where the red beetle is stuck under a truck was shot in Elstree Studio.
Durkin's exterior render
When making the outside shot at Durkin's I had to make a road with cars. Also a horizon with distant buildings in which lights burn.
While making it, I noticed a chimney. A production photo of the Overlook Hotel exterior shows the same chimney behind a building.
The Enigma building can also be recognized.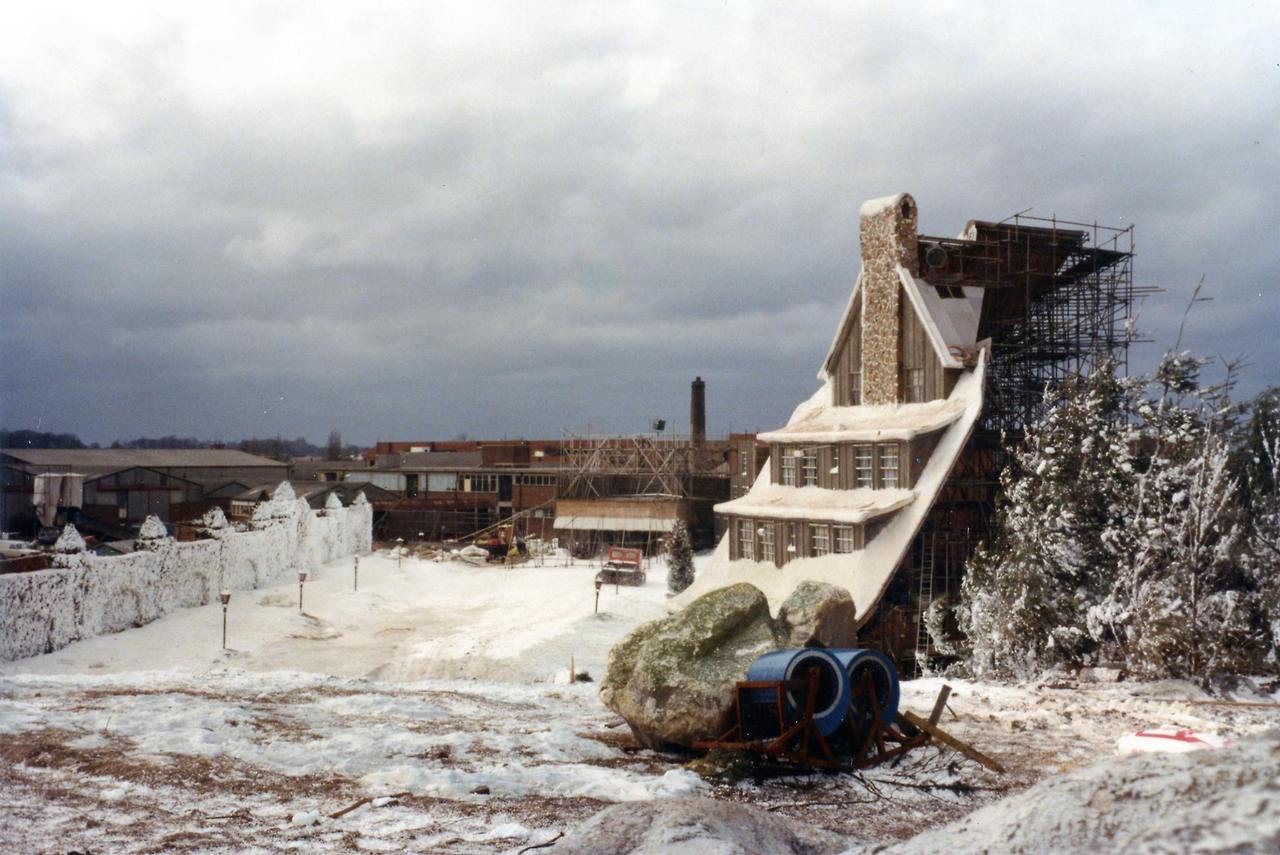 Note the top of the chimney. There seems to be a small narrower pipe on it.
The same pipe can be found in the first shot of the scene.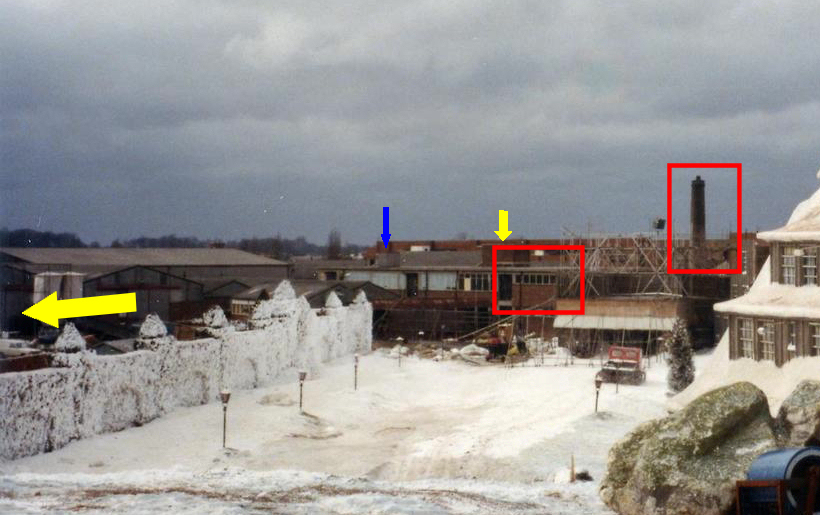 To the right of the photo is a part of the facade of the Overlook Hotel with the snowcat in front of the entrance. The two red rectangles are the chimney and the illuminated windows in the Durkin's outside scene. The thin yellow and blue arrows correspond to the following photo. The thick yellow arrow indicates the direction where the Durkin's set has been.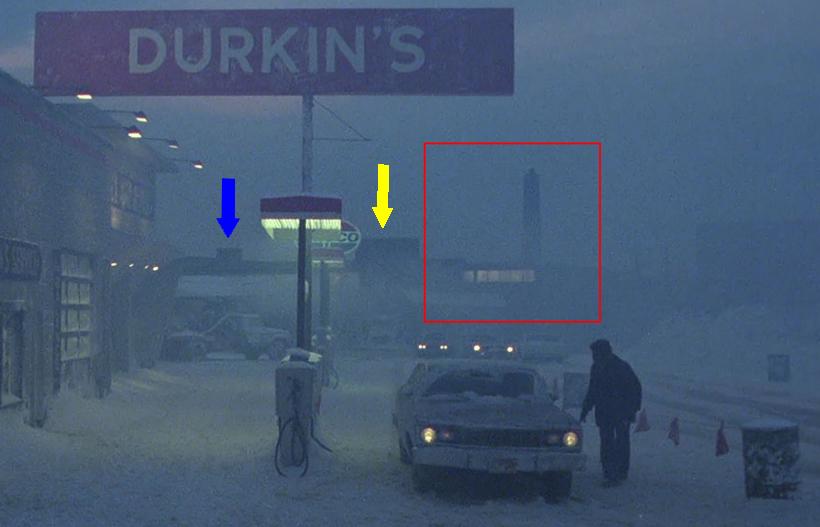 The angle of the chimney aligned with the last lit window indicates which line the camera was on.
I tried to find on an aerial photo where Durkin's Service Station is or has been.
According to the Elstree Studio, Durkin's set is built on "the mound" at the back of the Elstree Studios.
I am now working on a map, showing all buildings and workshops around 1980.