Hits: 1
Dec 10, 2021,
Due to circumstances, no new pictures will be shown in the near future.
But be free to research the site.
Colorado Lounge Danny's Playground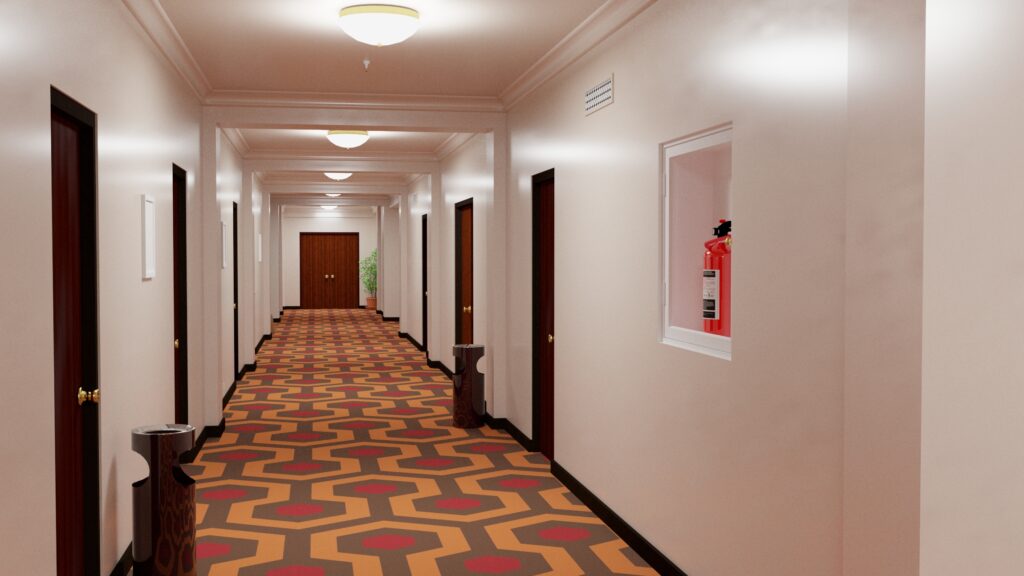 Wendy's ascent
Wendy's tour through several sets.
The painting on the wall took almost 5 years to find. It's called Mill on the Cliff by Nicholas Hornyansky.

Artnet writes:
Nicholas Hornyansky was a Canadian-Hungarian artist, born on August 11, 1896 in Budapest, Hungary. He went on to study painting at the Academy of Fine Arts in Budapest. Moving to Canada in 1929. The artist died on May 25, 1965 in Toronto, Canada. His works are held in the collections of the Royal Ontario Museum in Toronto and the National Gallery of Canada in Ottawa.
Now trying to figure out what the lighting was like on Wendy's ascent. The ghostly lighting on the ground floor has been completed.
When watching Wendy's scene, it was noticeable that the lighting moves with the camera. this can be seen in the shadows that seem to be constantly changing.