The latest render
Elstree
After the Forest Service Office I wanted to continue with the construction of the Elstree terrain.
Been busy for a while to get the 'Administration building' (see the map) completely finished. It turned out to be more difficult than expected.

The different photos I use for the reconstruction are from different time periods and that makes it more difficult. It is not always clear when the photos were taken.
In any case, the intention is to reconstruct the situation around 1980.
Anthony McKay's site, AVENGERLAND proved invaluable. I also used various aerial photos.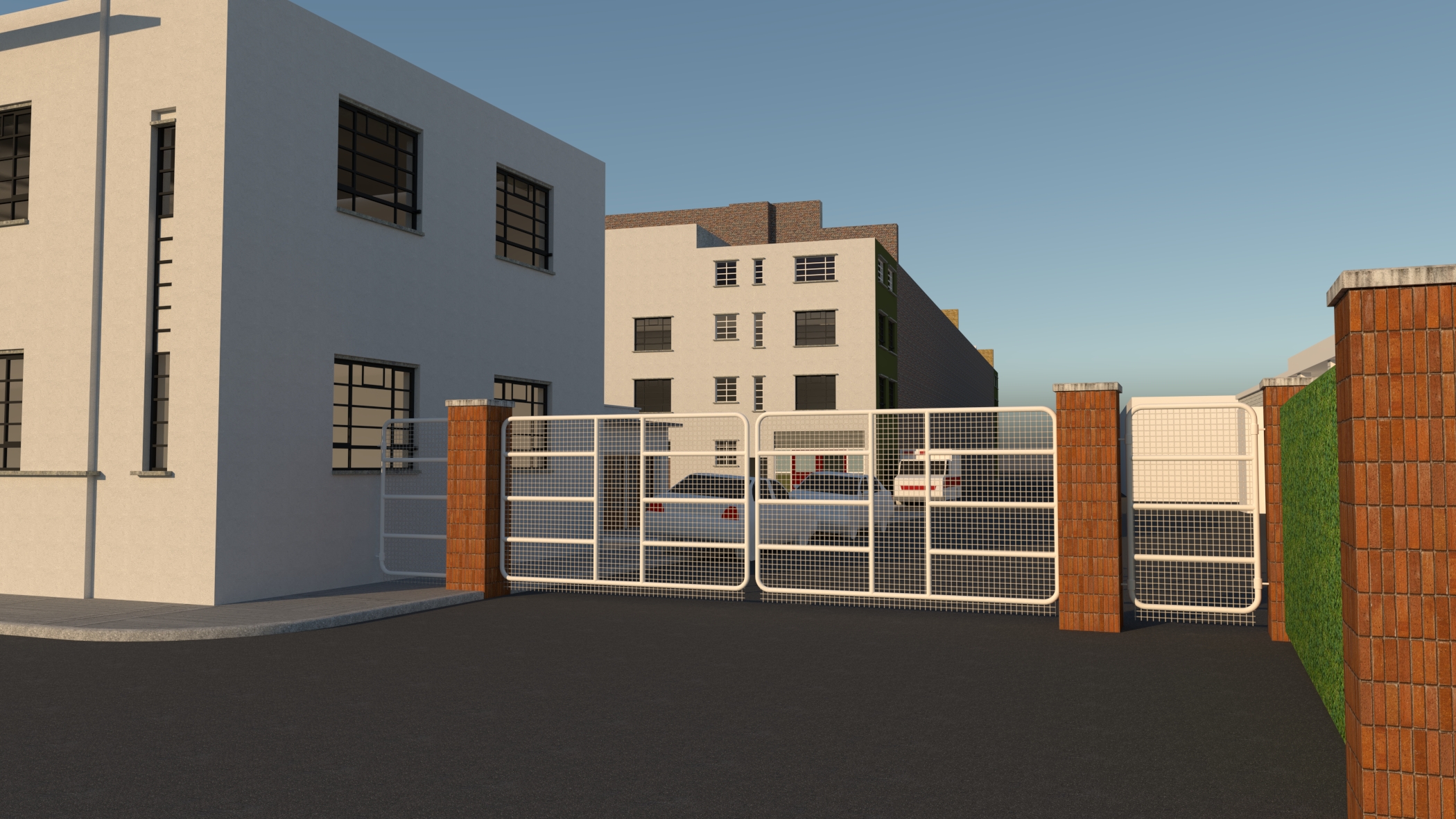 Below the 'western gate' seen to Shenley Road.
On the right the 'Administration building' far from finished. Aerial photos show a small lawn below the windows on the right.
To the left is the 'Special Effects building' and to the left of the gate is a small porter's cabin.