Hits: 134
Compact set
The Forest Service Office set is a compact set.
It is, of course, difficult to determine the actual dimensions. Although the desks and filling cabinet offer something to hold on to.
The set was built on Stage 7 and will have taken up little space.
In addition to fluorescent light, Stanley Kubrick has a penchant for bringing in simulated outdoor light. The windows at the top against the ceiling are an example of this. Just like the army barracks in Full Metal jacket.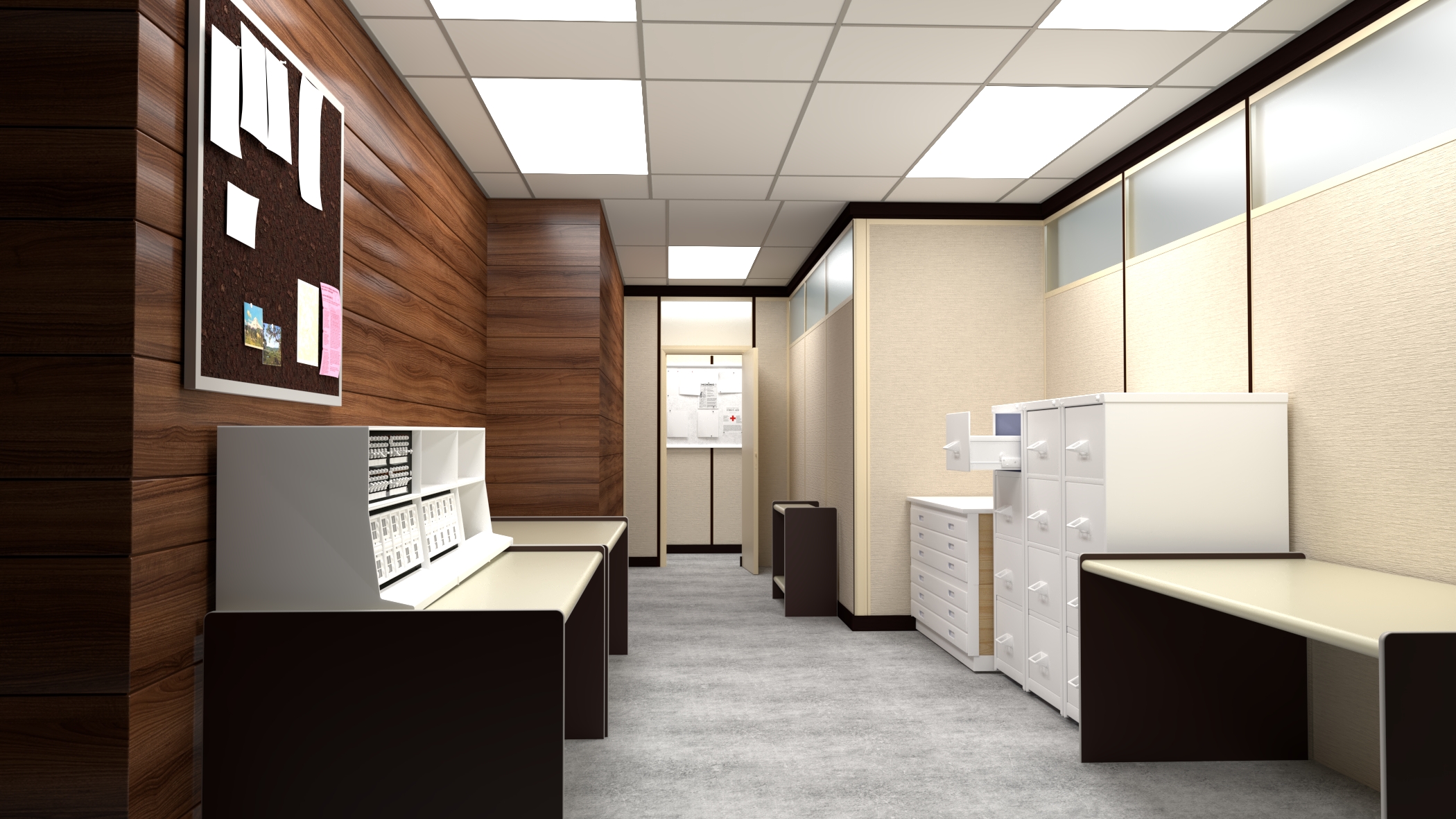 Dispatch console
The dispatch console is quite a job to build. The console is from General Electric, but I have not been able to find this type on the internet.
Fortunately, there are some medium shots with enough detail.
The seats and map stand are the next job.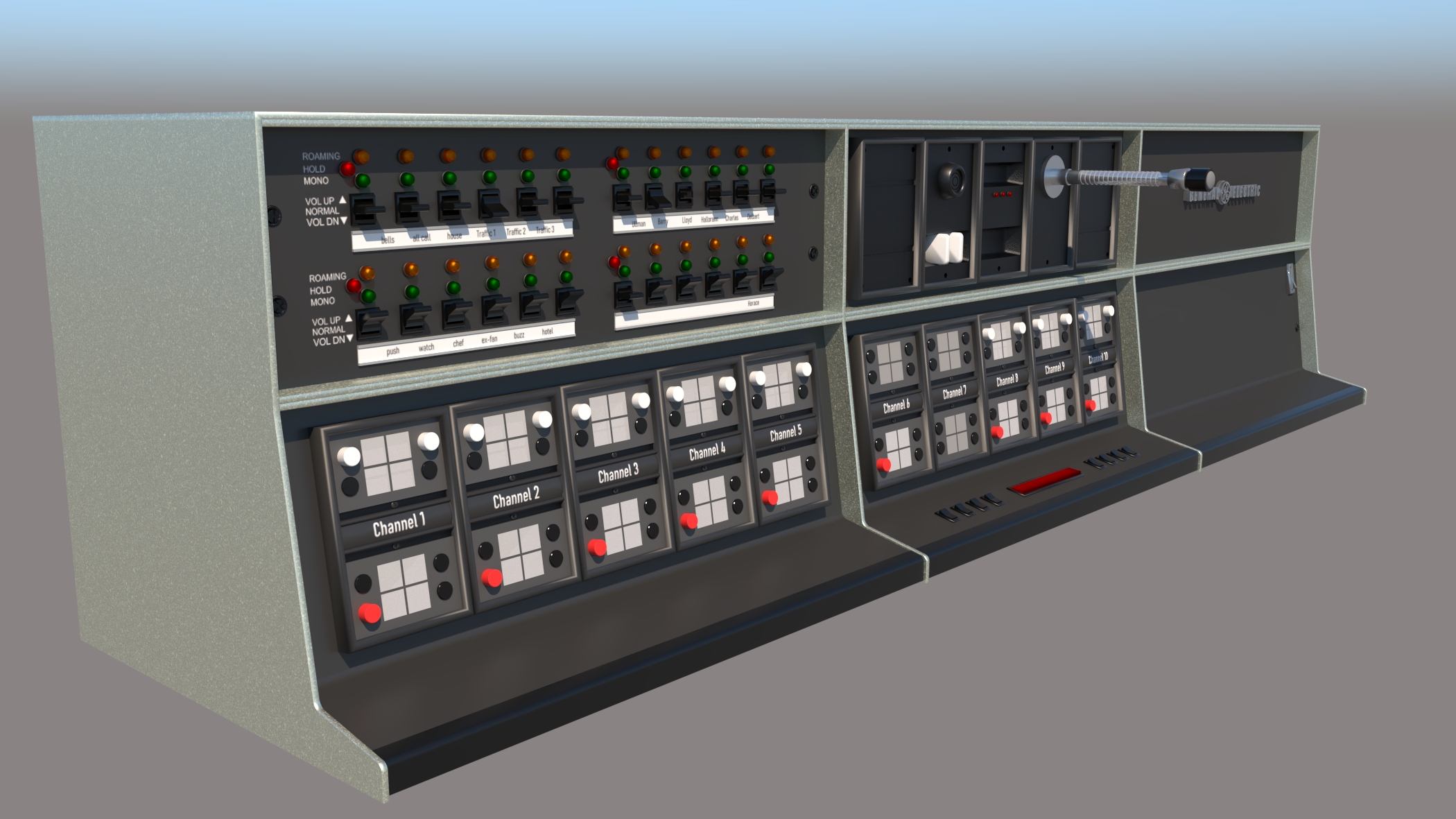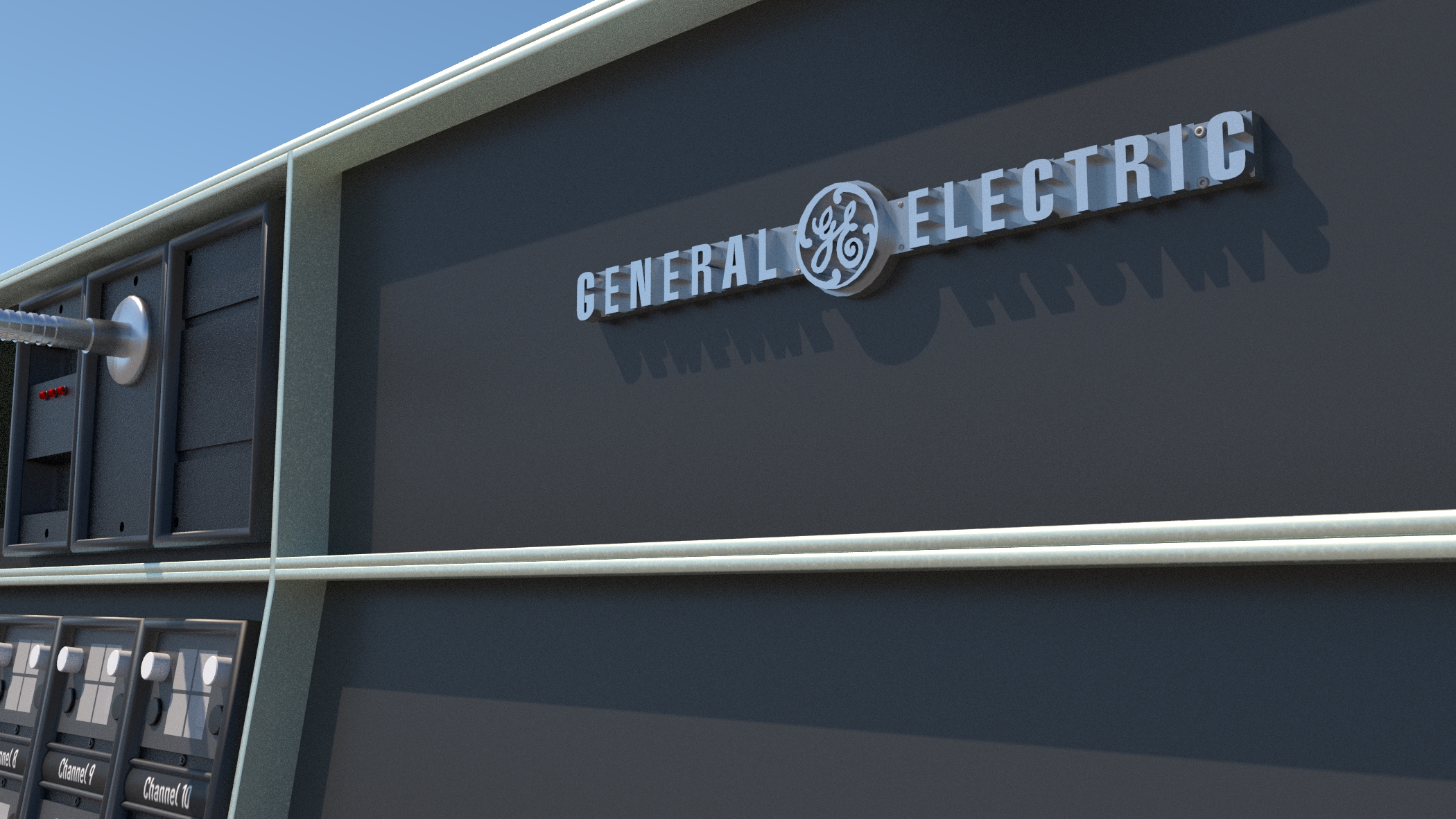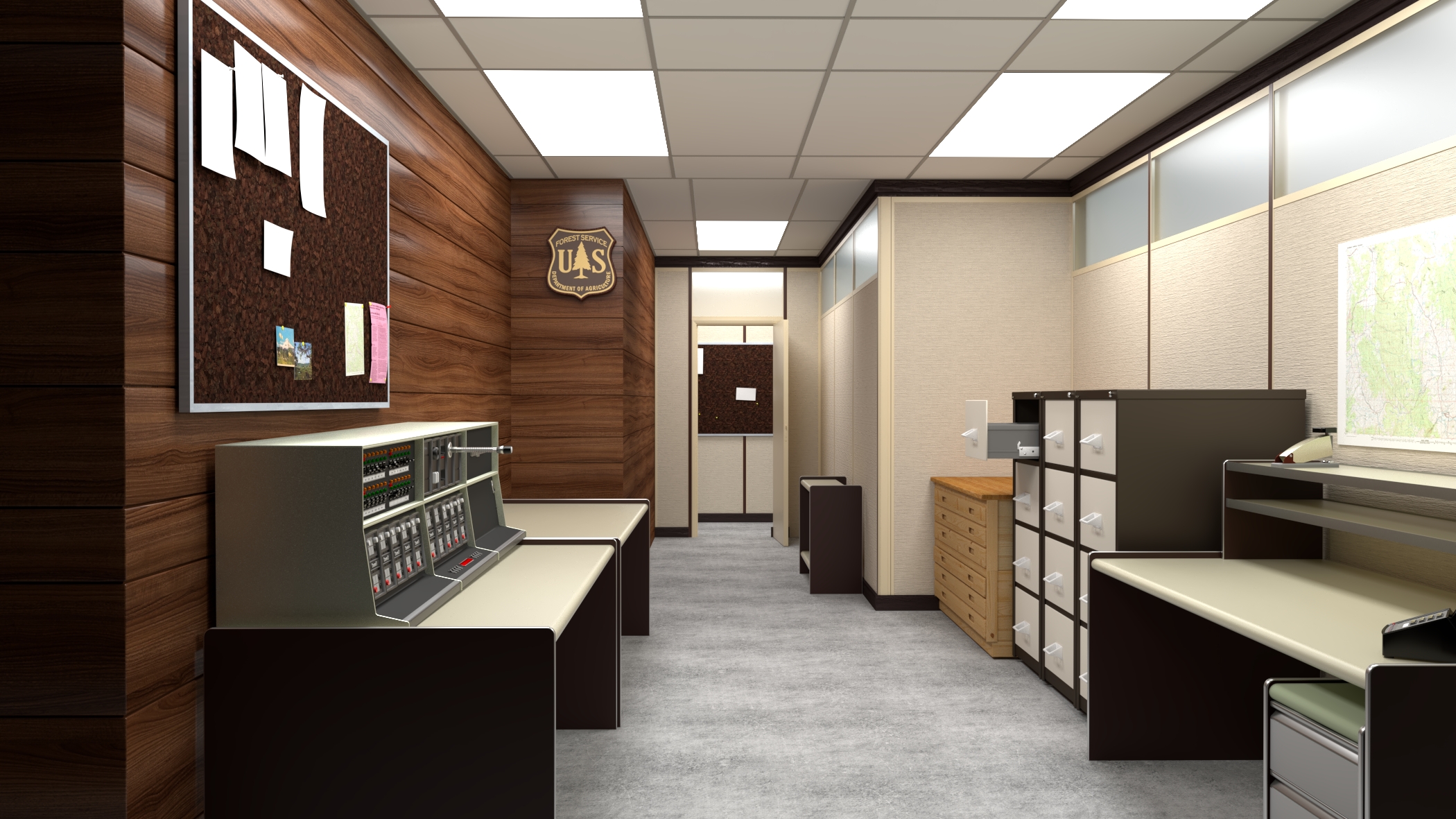 Camera
This must have been the camera setup. Probably without a dolly track, but on rubber wheels, like in the kitchen scene when Wendy locks Jack in the Storeroom.
While this is an Arri camera, it's not the one Stanley used.
This is a digital Arri Alexa LF.
Stanley Kubrick used two cameras for the Shining production. The Arriflex 35 BL and the Arriflex 35-IIC. Both cameras with 35 mm Eastman 100T 5247 film negative.
(source: nofilmschool.com/kubrick-favorite-cameras)