Hits: 153
The Exit set is a separate indoor set that is built separately next to the Enigma building.
This can be clearly seen on the production photos of the Exterior page.
There must have been no heating, because in production photos and in Vivian's documentary everyone wears coats.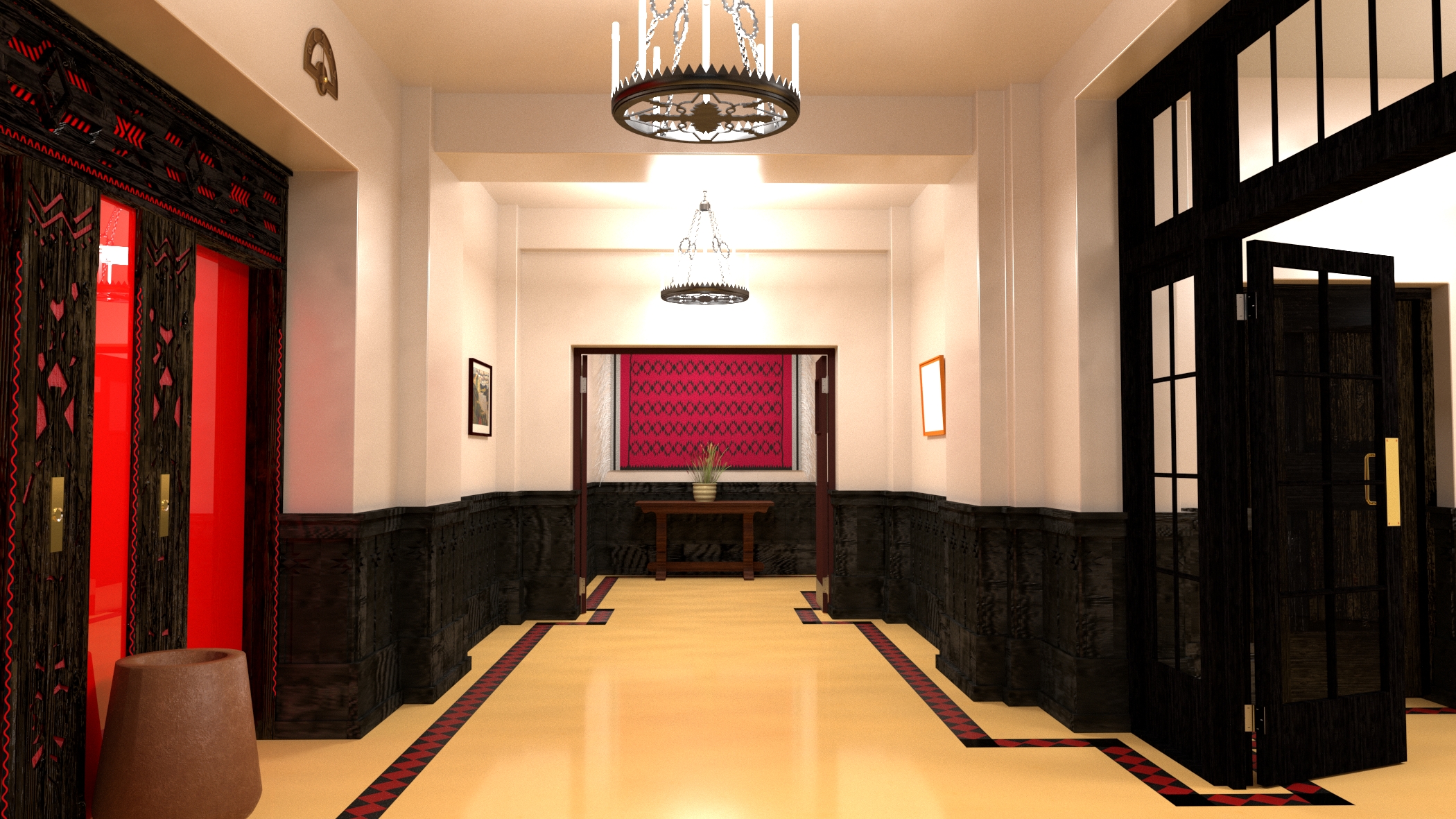 No heating
As mentioned above it looks cold in this production photo. The Exit set is right next to the Overlook facade and the maze.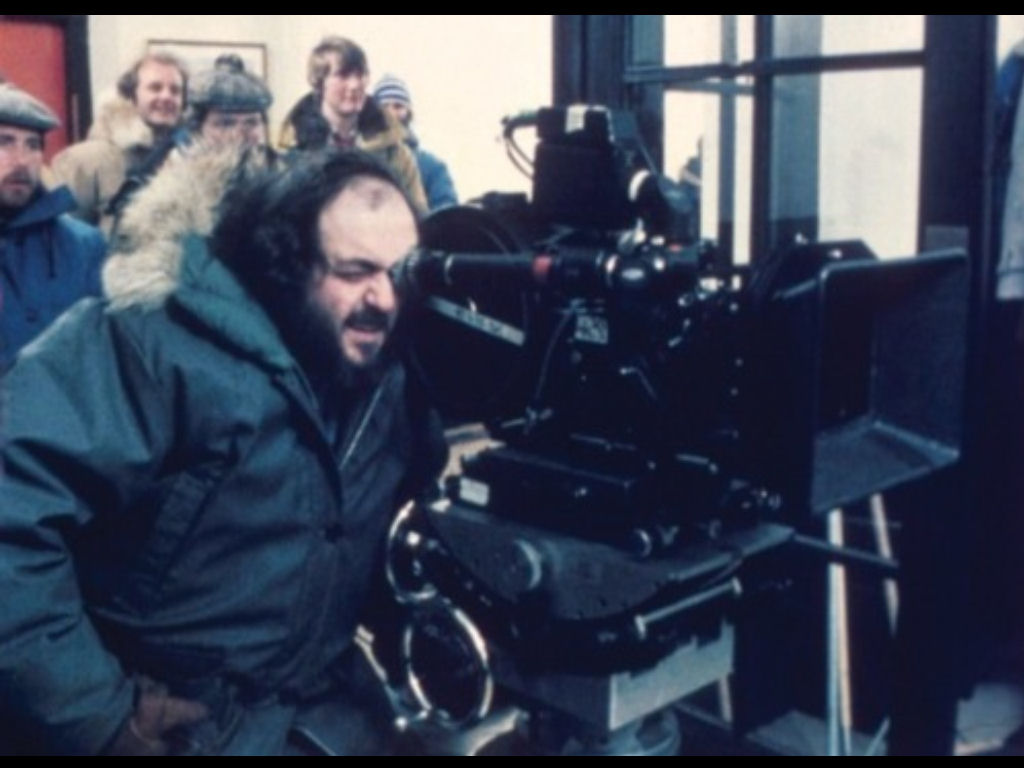 The next photo is an old one, but I wanted to show it anyway because the exterior is positioned here.
When the hall is completely finished and everything has texture, I make both a night and a day scene.
Possibly with snow.