Hits: 1236
I think the Colorado Lounge is the most impressive set. Perhaps this is because of the five high windows with stained glass and the ceiling beams of at least 22 meters in length. I tried to redraw the pattern of the stained glass windows in CorelDraw.

Like much of the design in the Colorado Lounge, the stained glass windows are designed from the Ahwahnee Hotel in Yosemite.
The artist of the Stained Glass is by Jeanette Dyer Spencer.
If you want to know more about the designs in the Ahwahnee Hotel, check out the EYESCREAM site.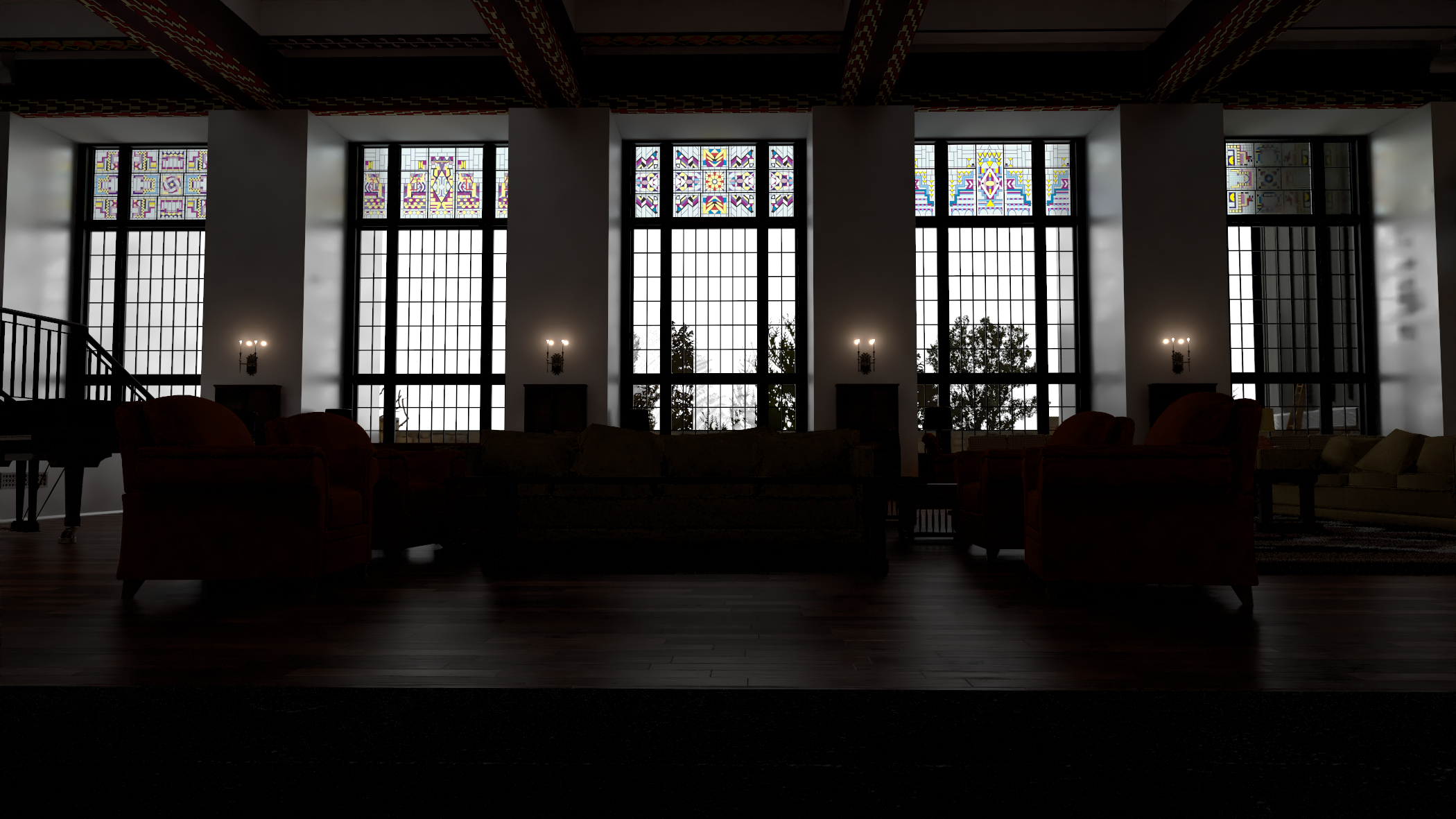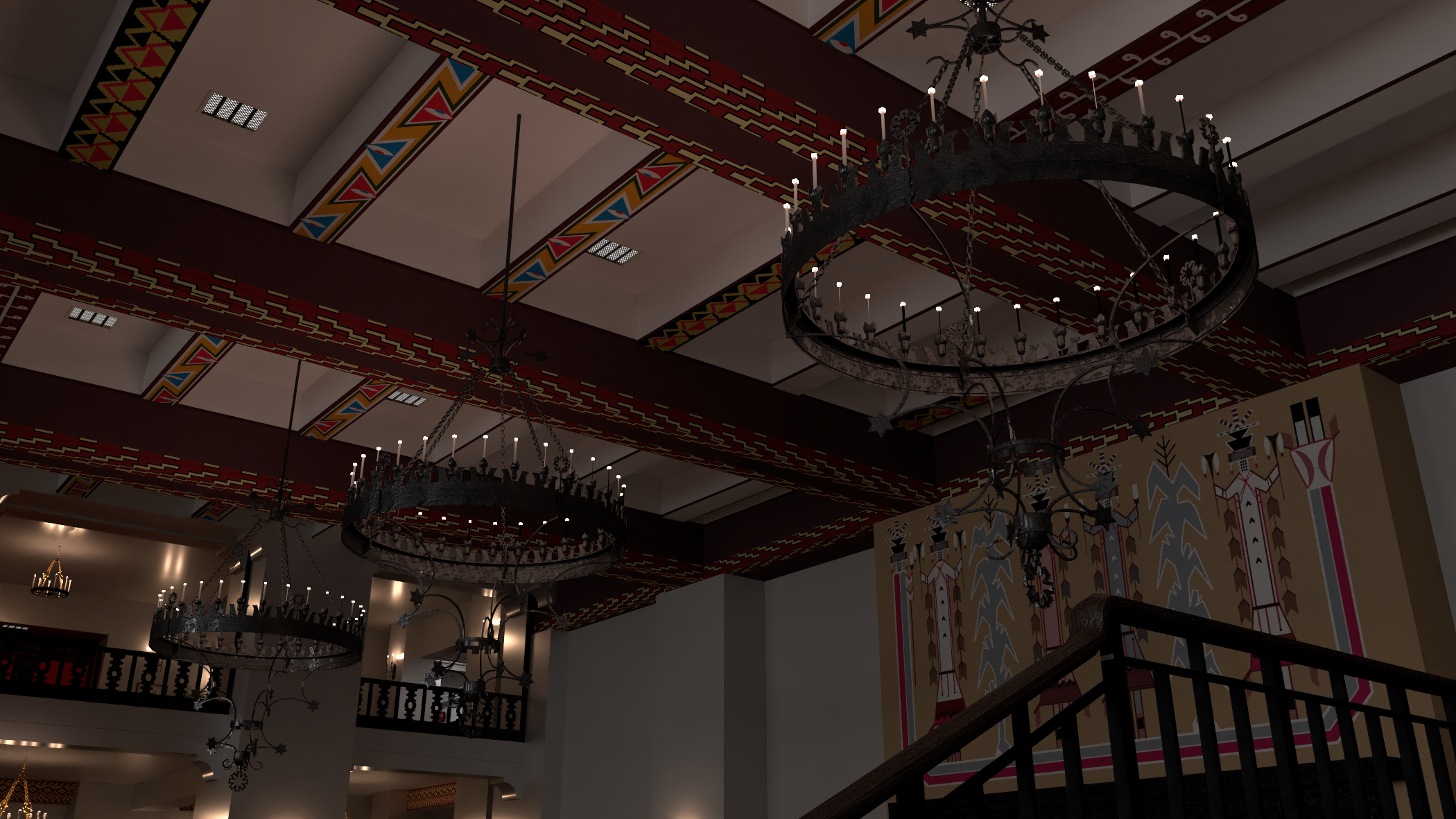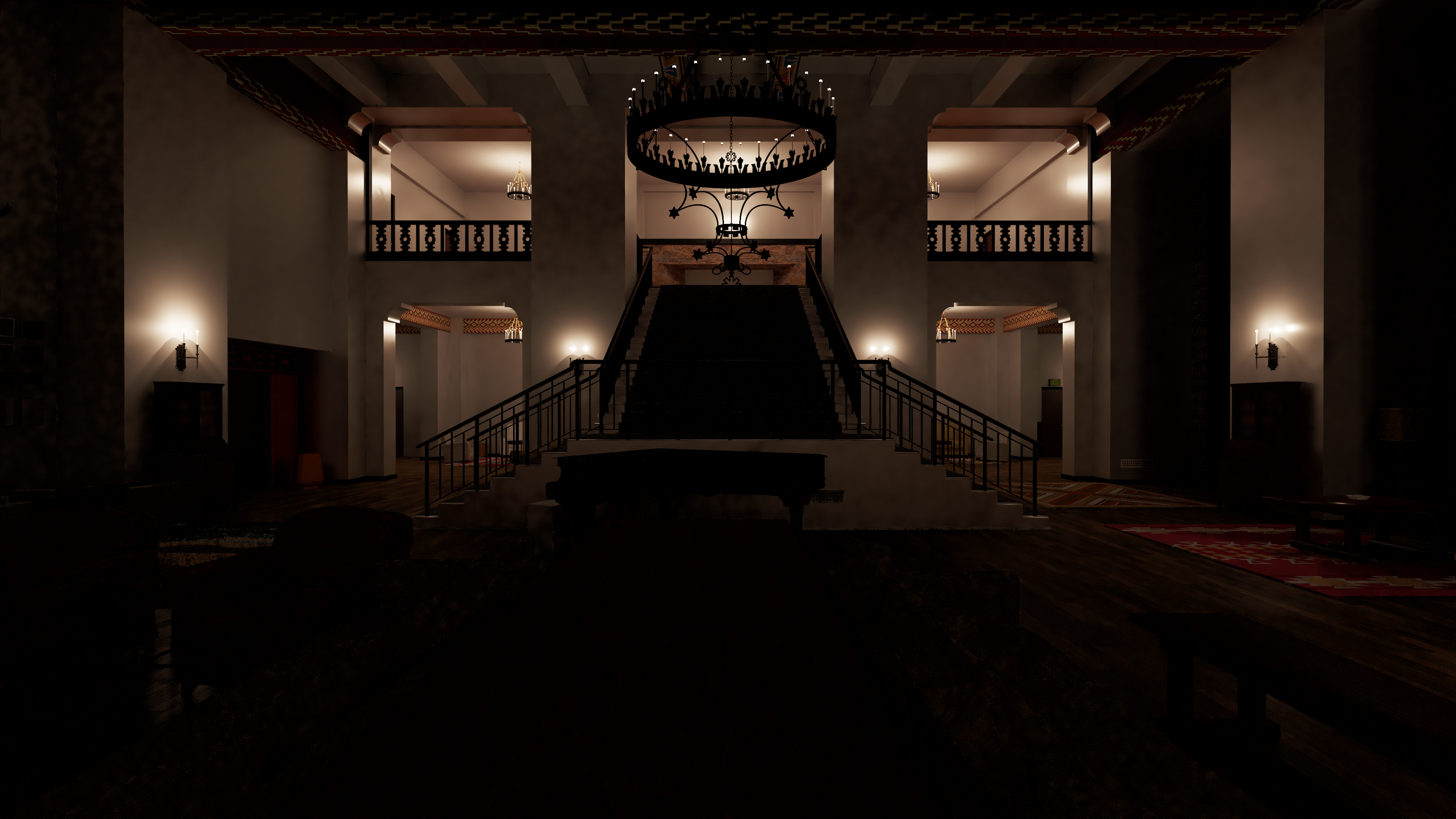 Grand Piano
The grand piano was the missing piece of furniture that I waited a long time to make.
What struck me when making it, that there are a kind of what seems to be plastic rings around the wheels.
I don't know if that's common on grand pianos, or if Stanley used this to mark the spot.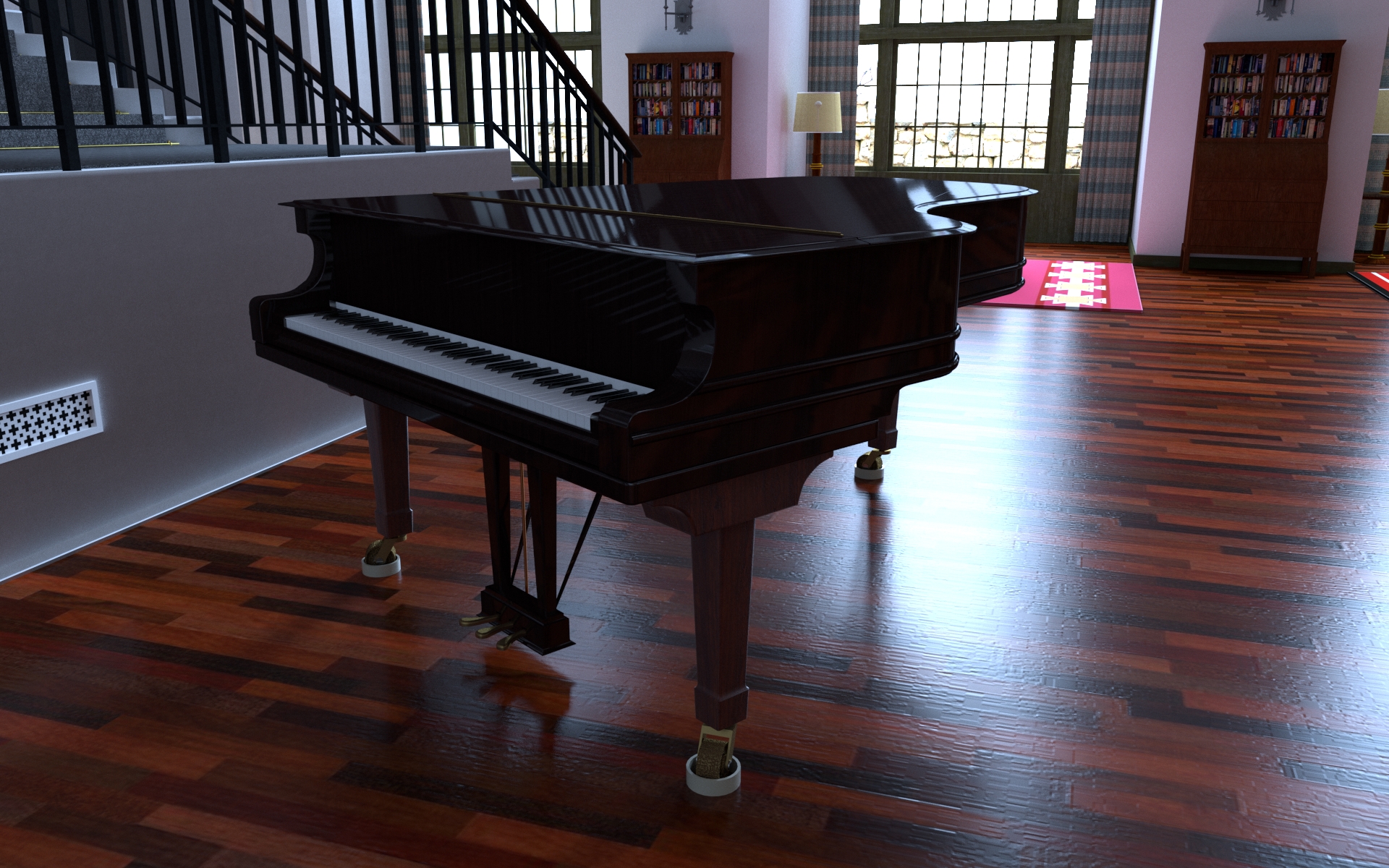 Stained glass windows
I tried to compose the pattern of the stained glass windows in CorelDraw.
Two sources have been of assistance. Of course screen grabs from the film and travel sites showing some windows from the Ahwahnee Hotel in Yosemite.
These windows were designed by Jeanette Dyer Spencer.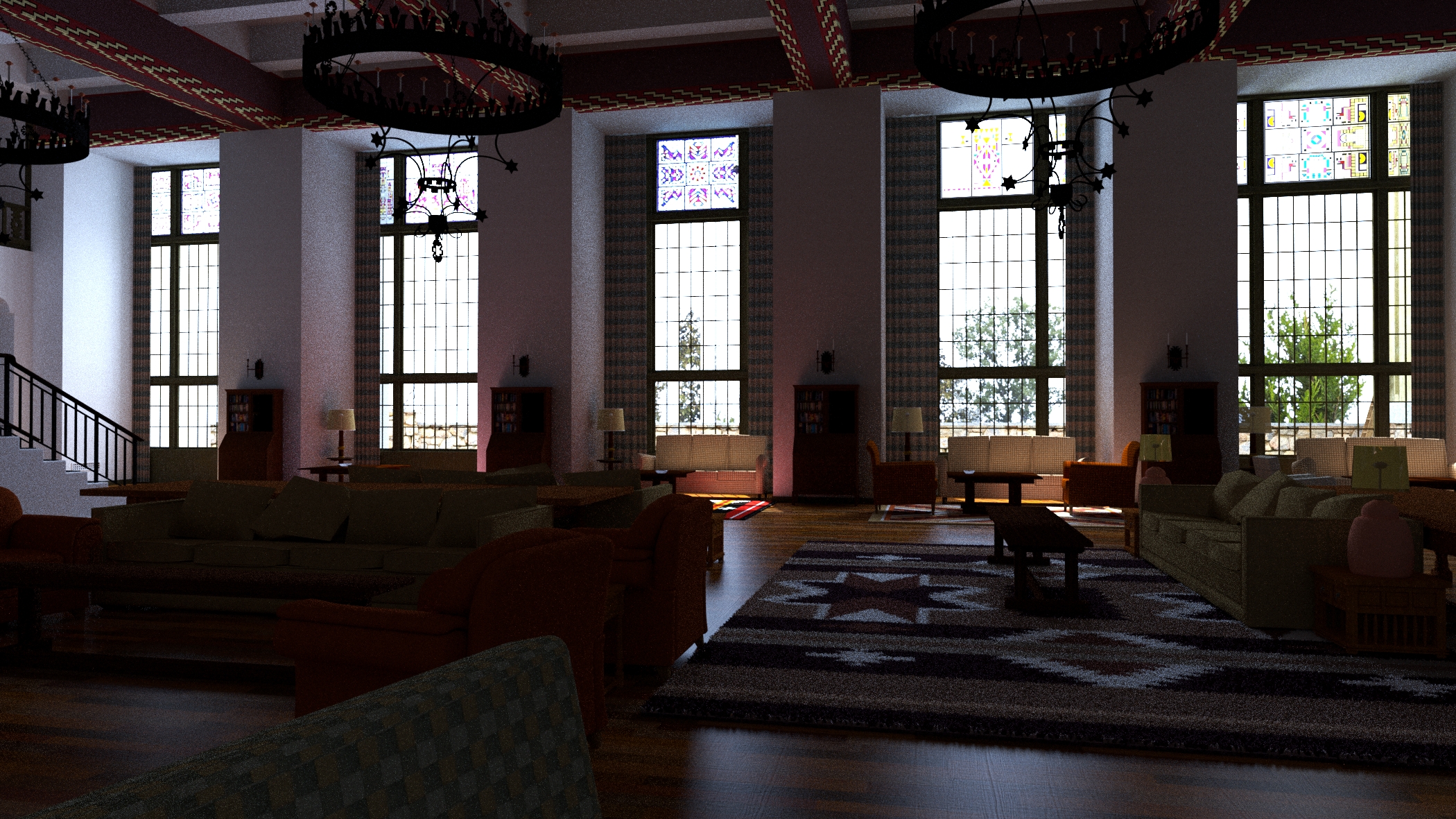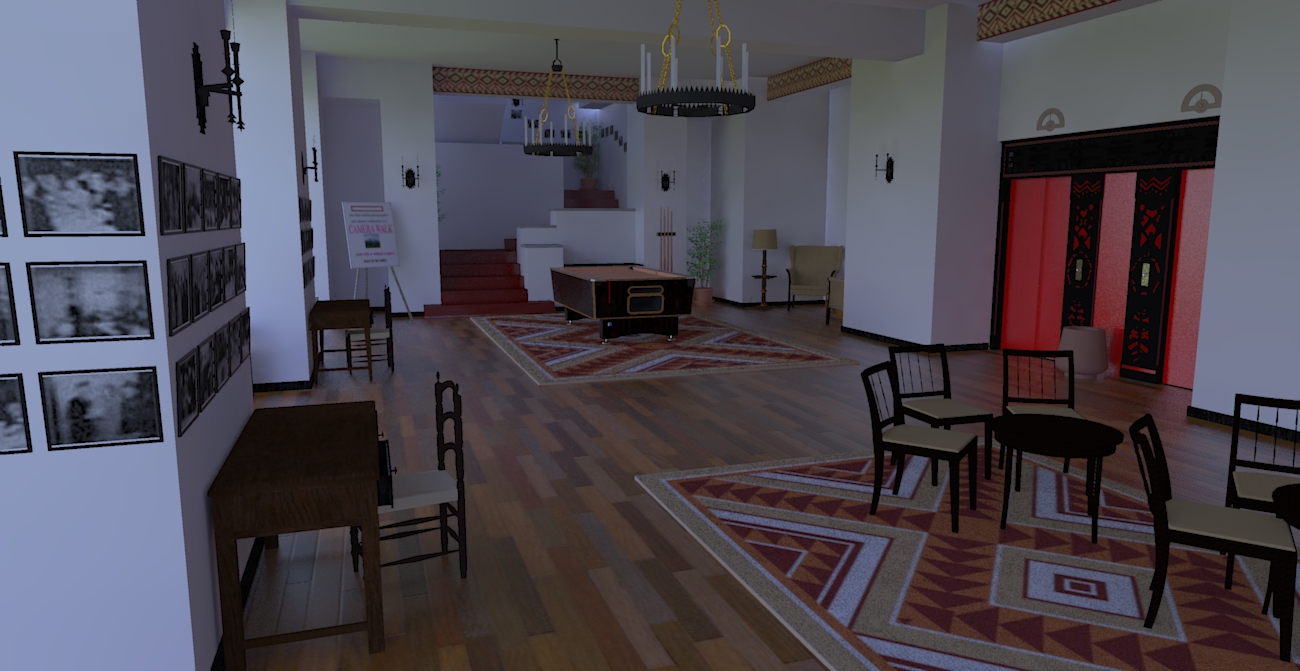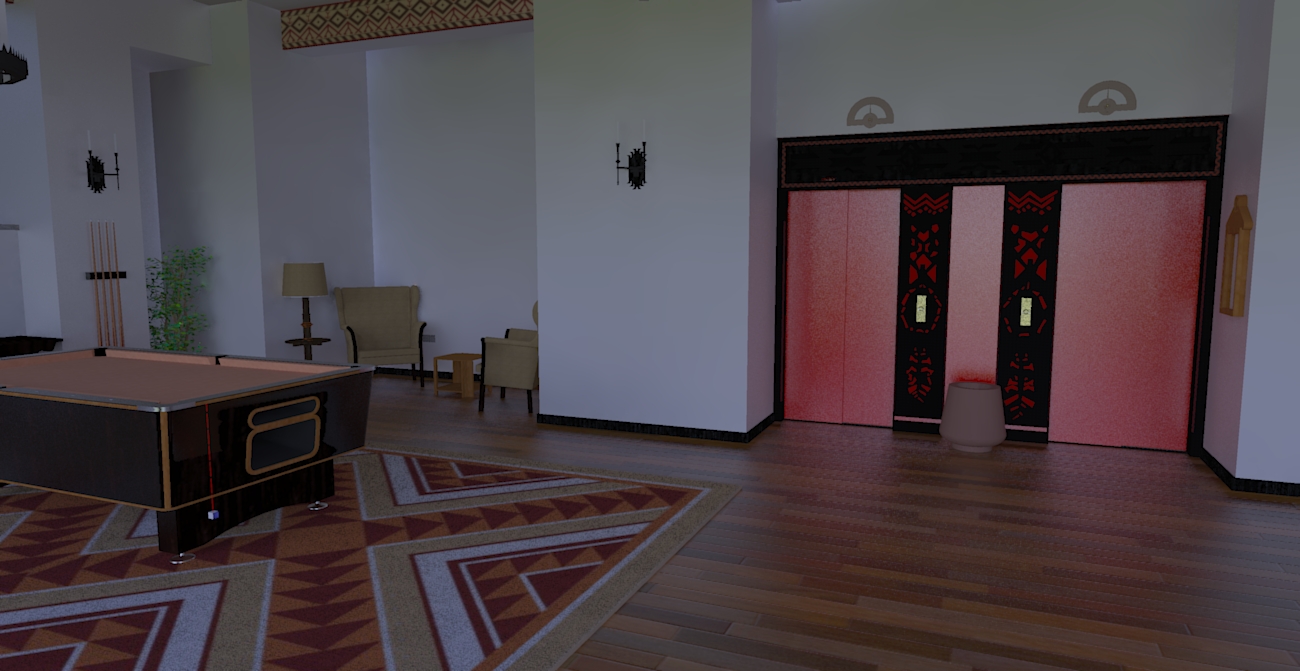 Pool Table
There are a number of pieces of furniture that come back in different sets. Two of them return in the Gamesroom and are the pool table and the rack with cues.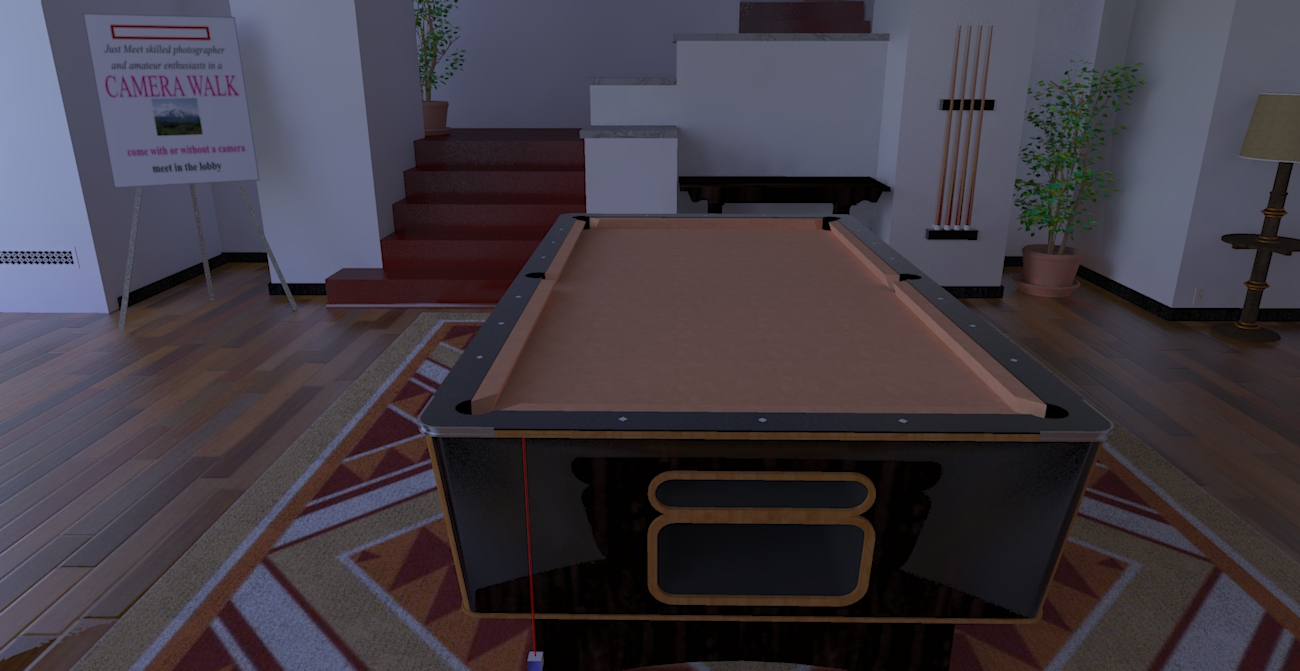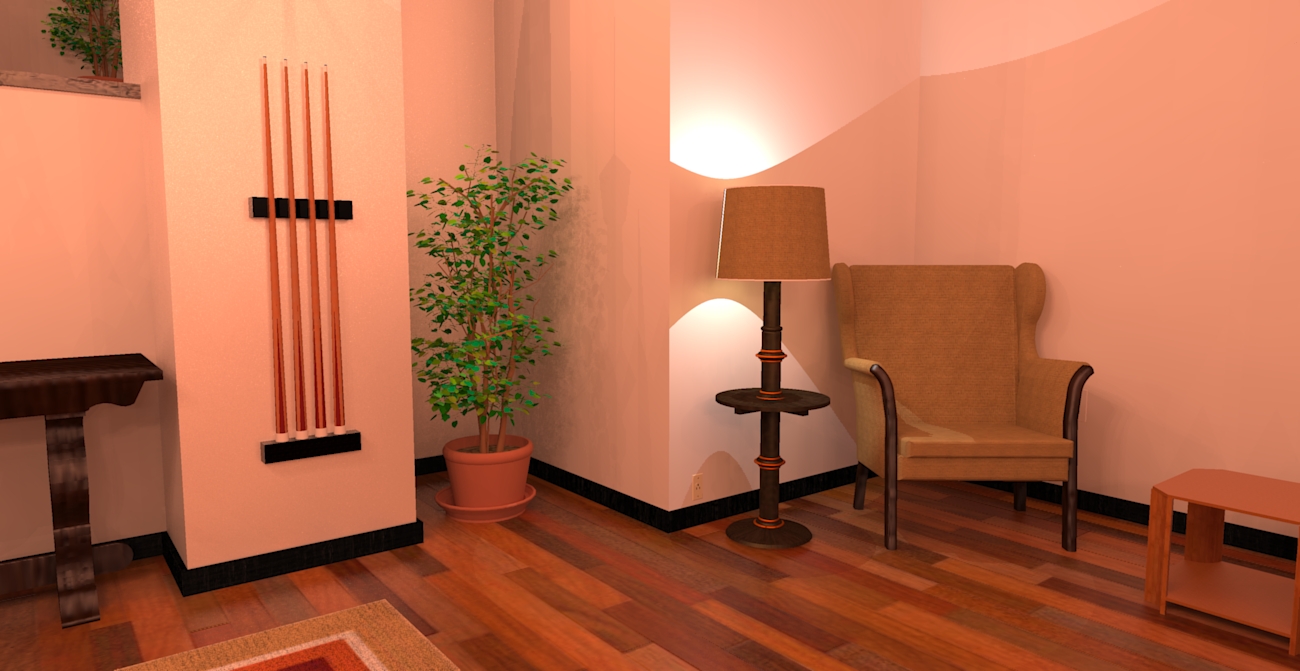 Fireplace
The size of the fireplace is massive. This is clearly visible when Wendy passes it on the way to Jack during the nightmare scene. Wendy is not much taller than the beam over the fireplace. She fits right under it.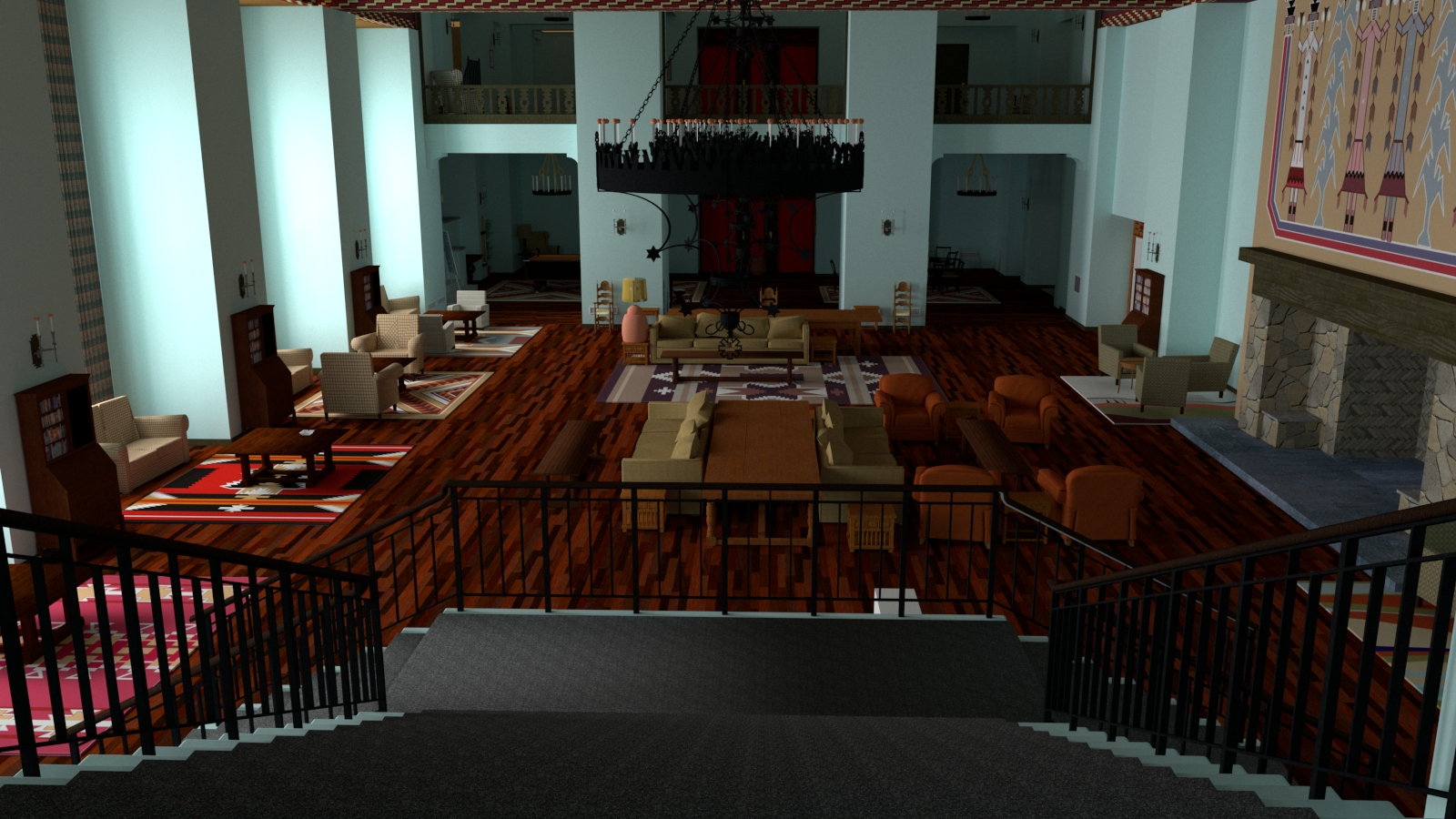 Chandeliers
The large chandeliers can be seen in both the Colorado Lounge and the Gold Room.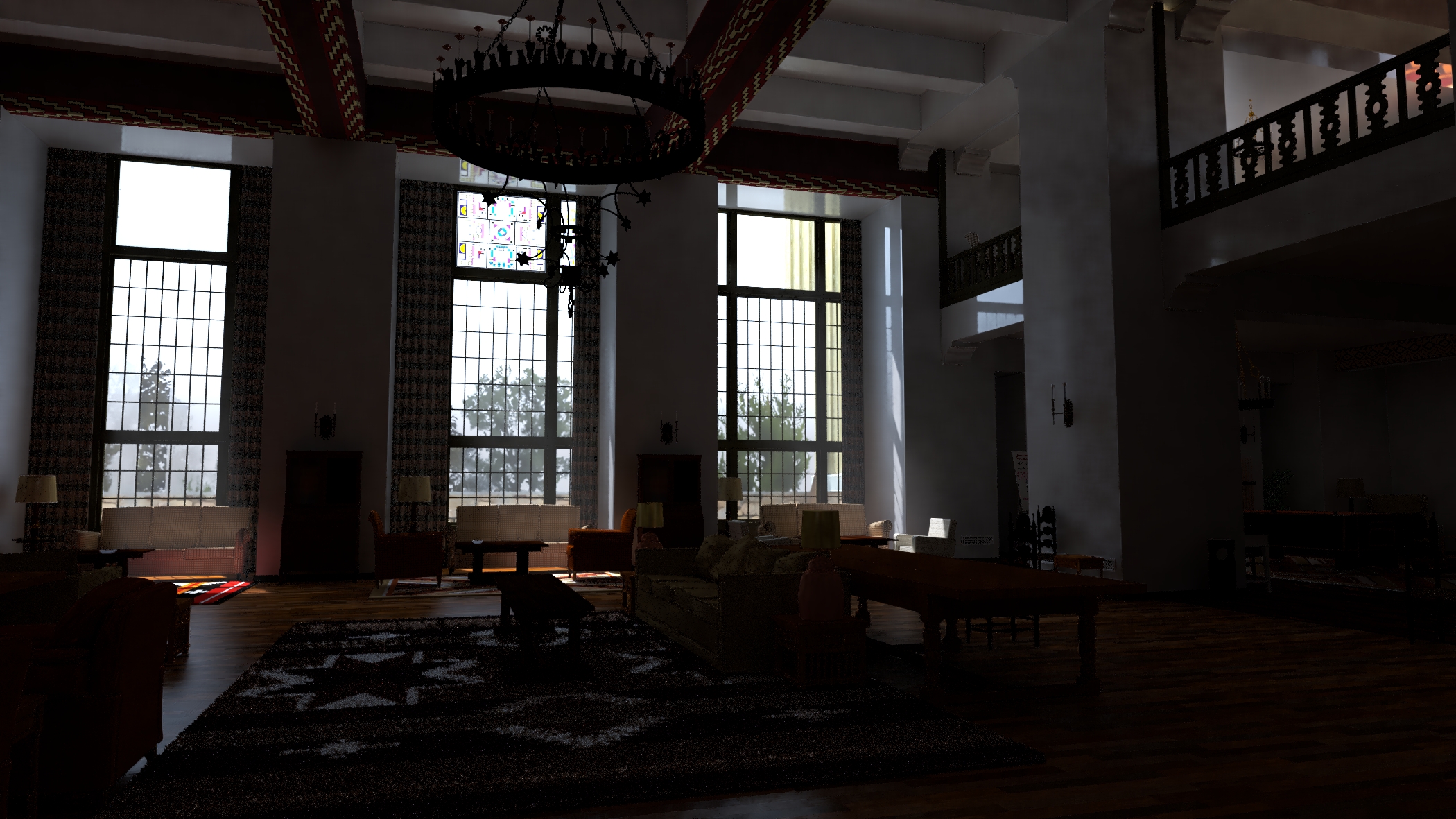 Colorado Lounge Danny's Playground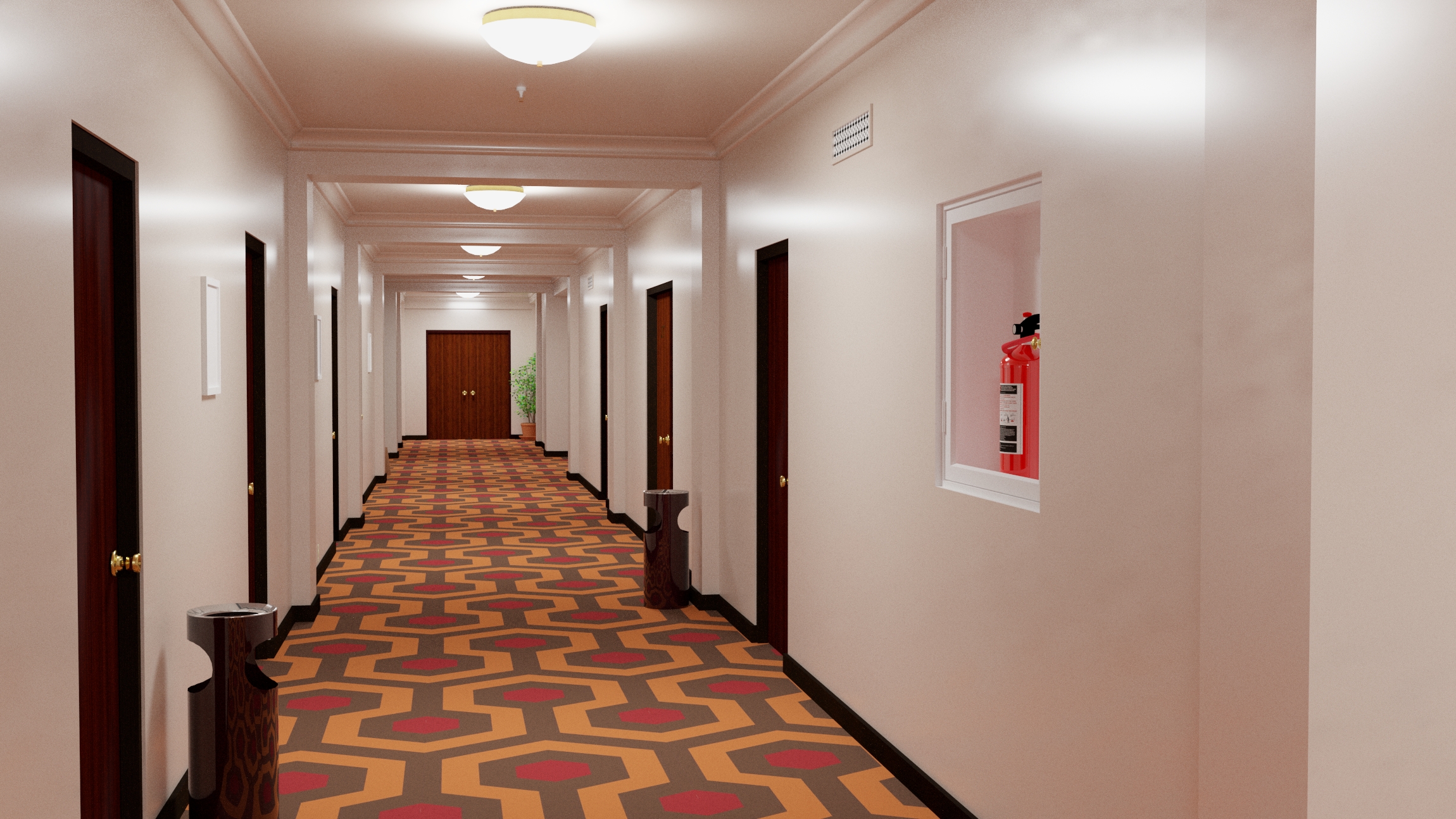 Carpets
There are quite a few. All with their unique design.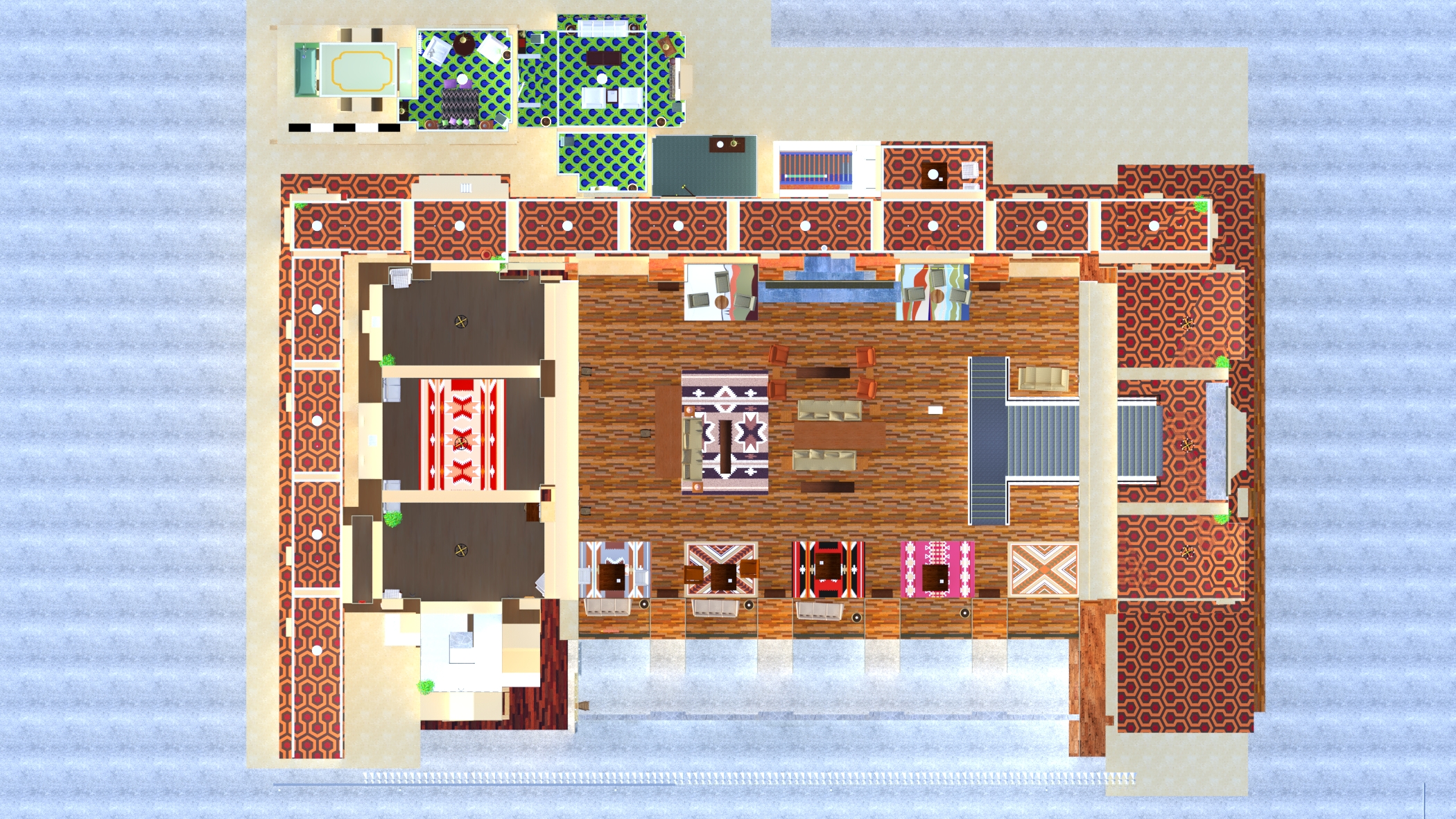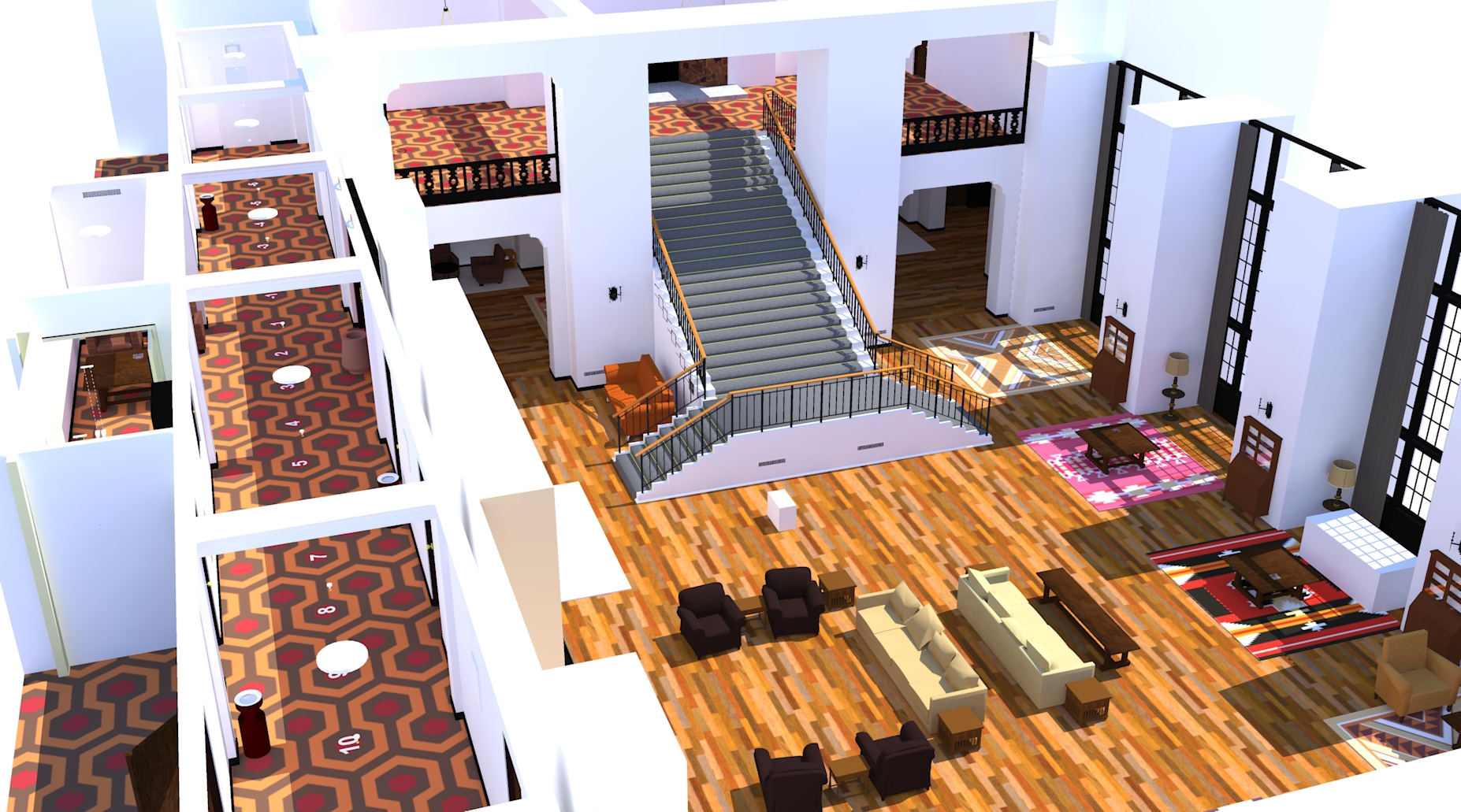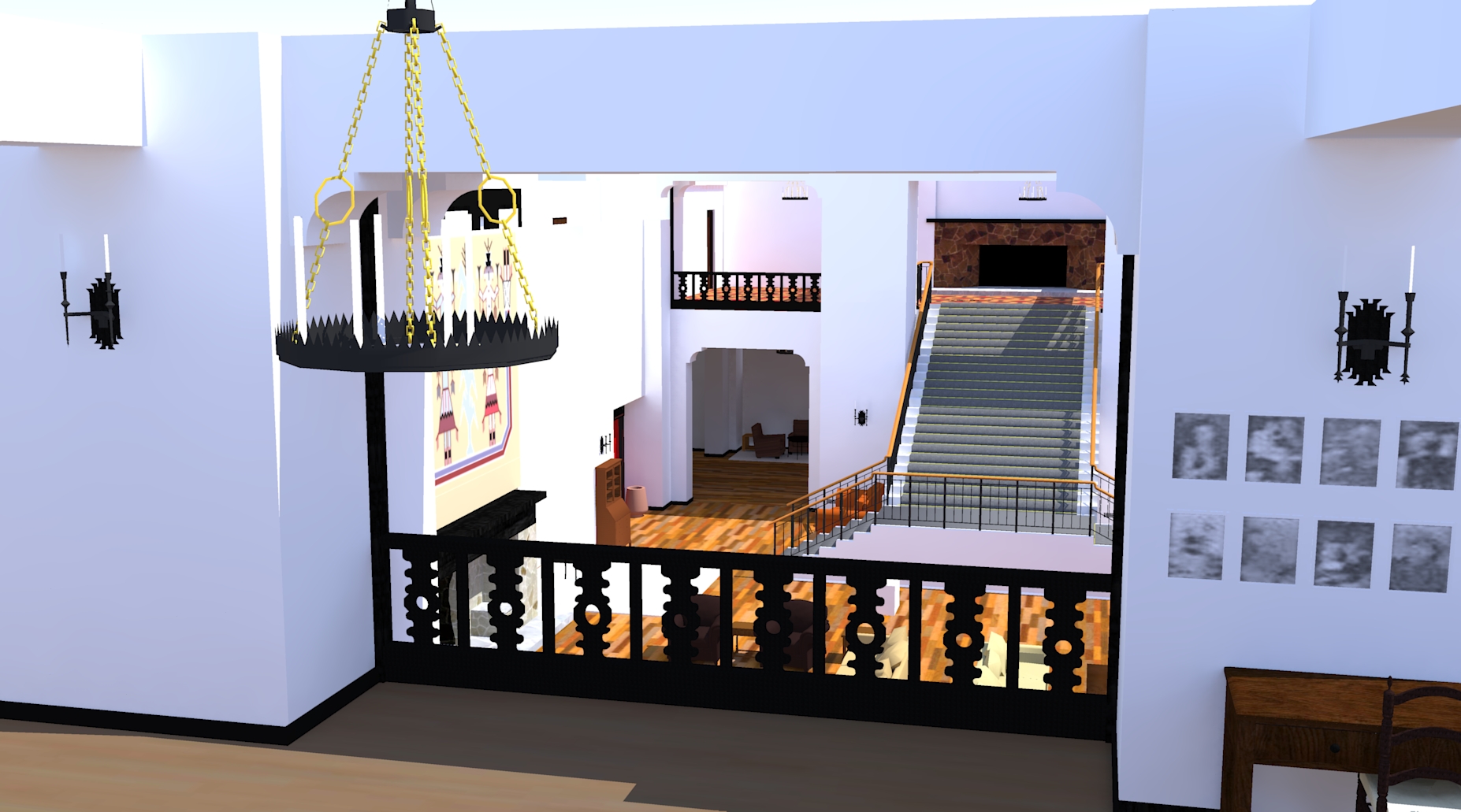 I was always wondering if the whole set would fit a Stage. The Colorado lounge set was built on Stage 3and the dimensions, height, width and length, fit exactly in the original dimensions of Stage 3 (100 x 150 ft).