The Red Bathroom has no paintings, except for the tapestry in the hallway and a few loose items.
The loose items are towels, bars of soap, the tissue box and the glass of whiskey.
And of course the silver tray with the advocate glasses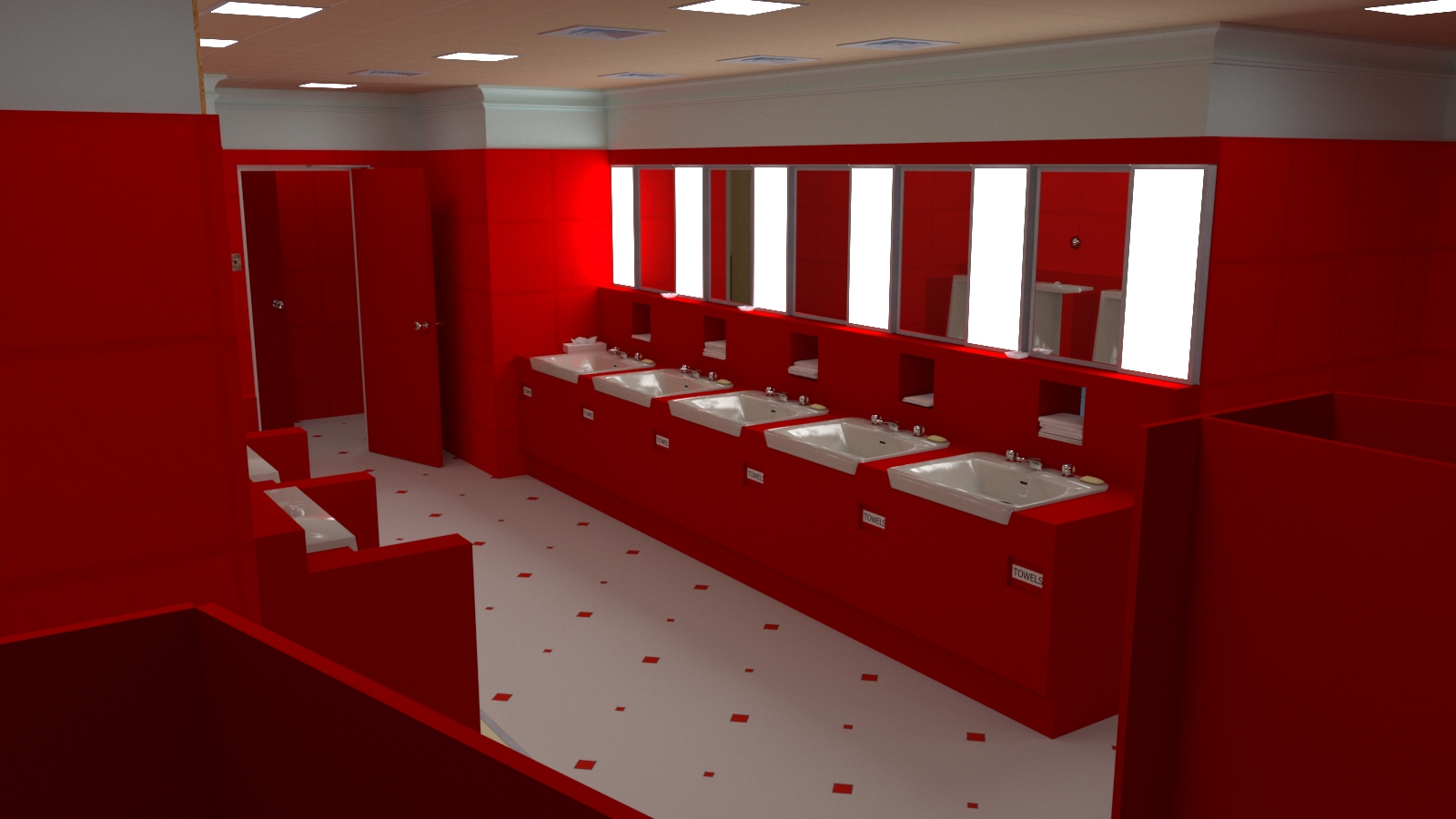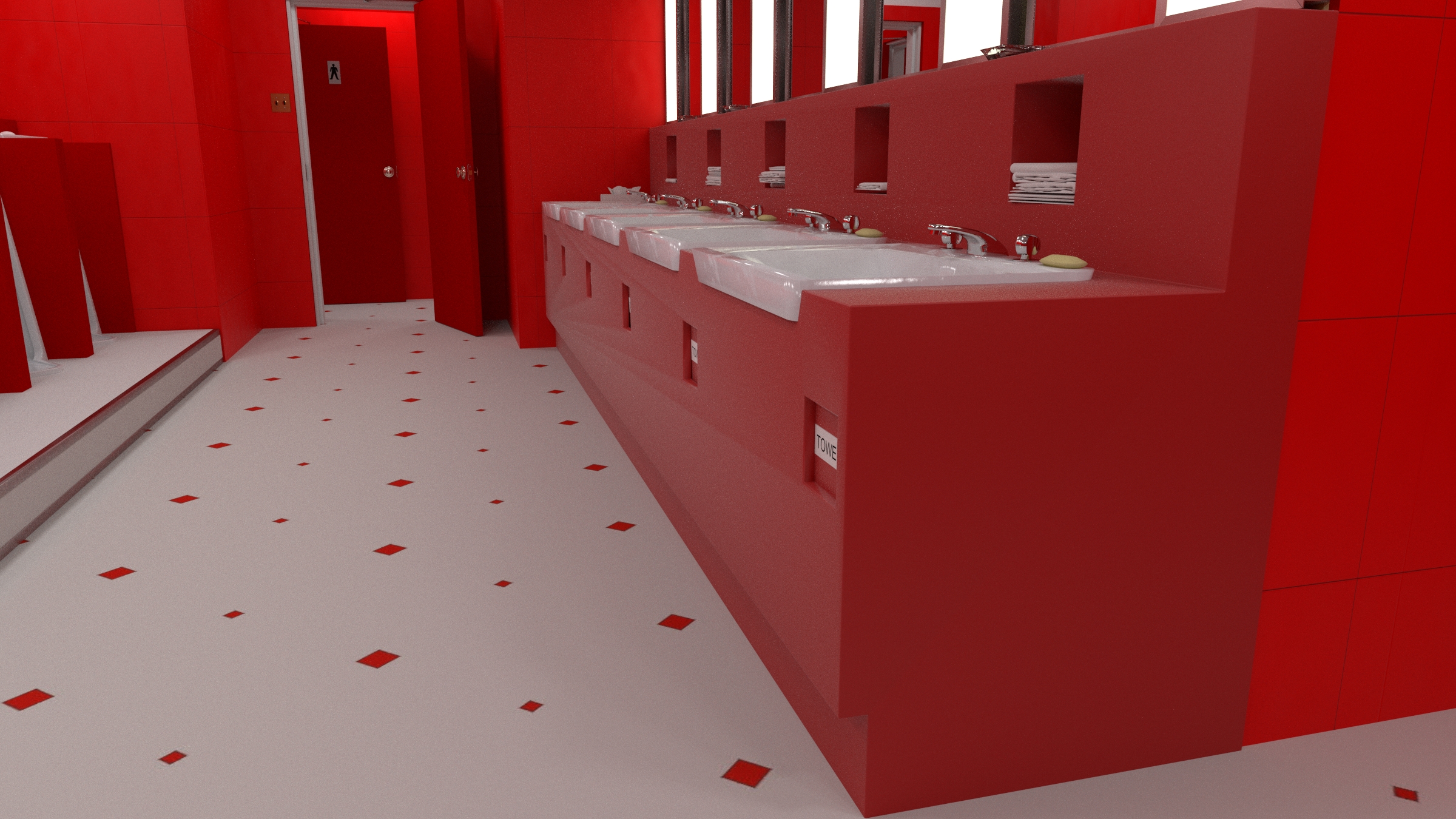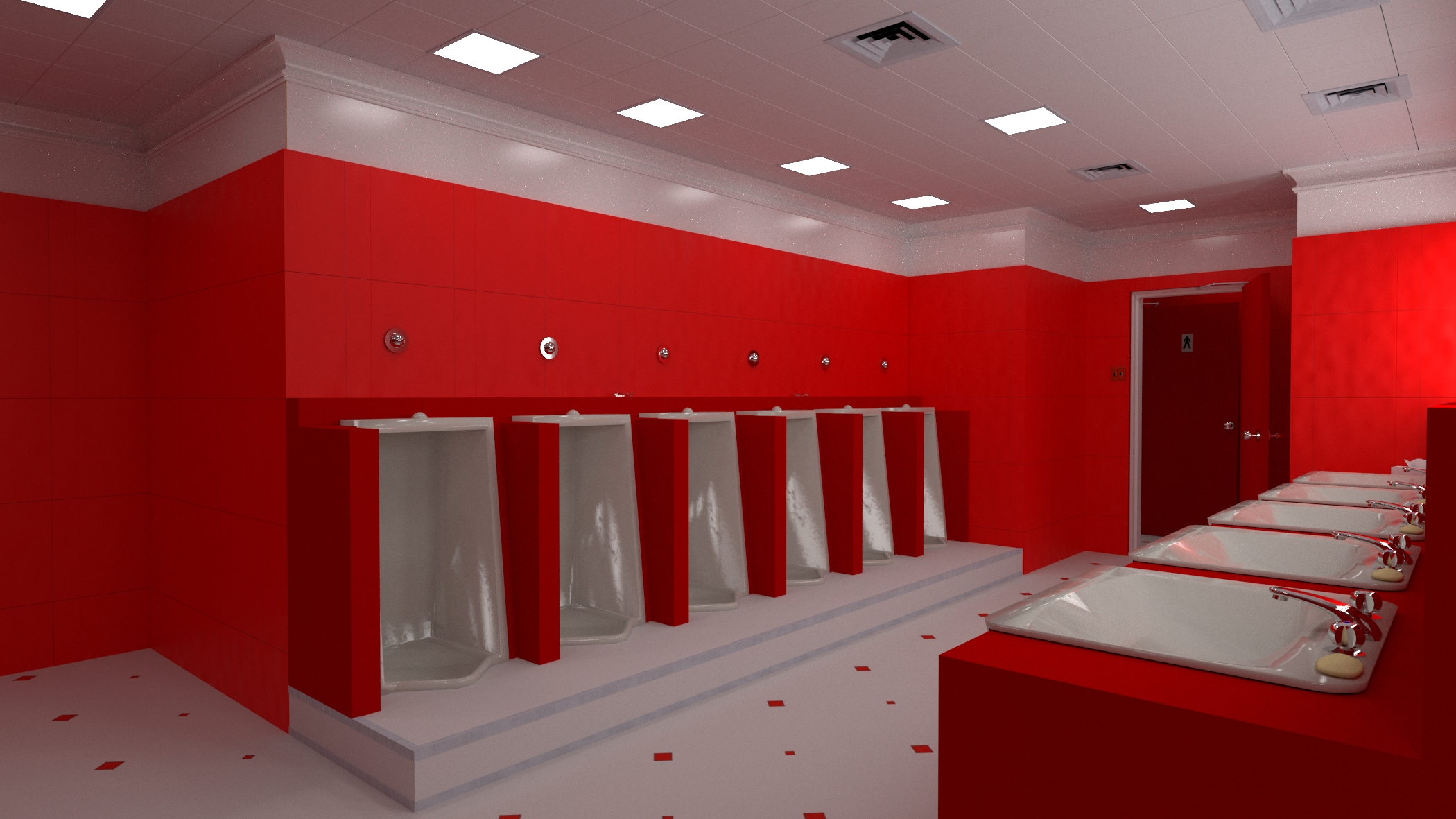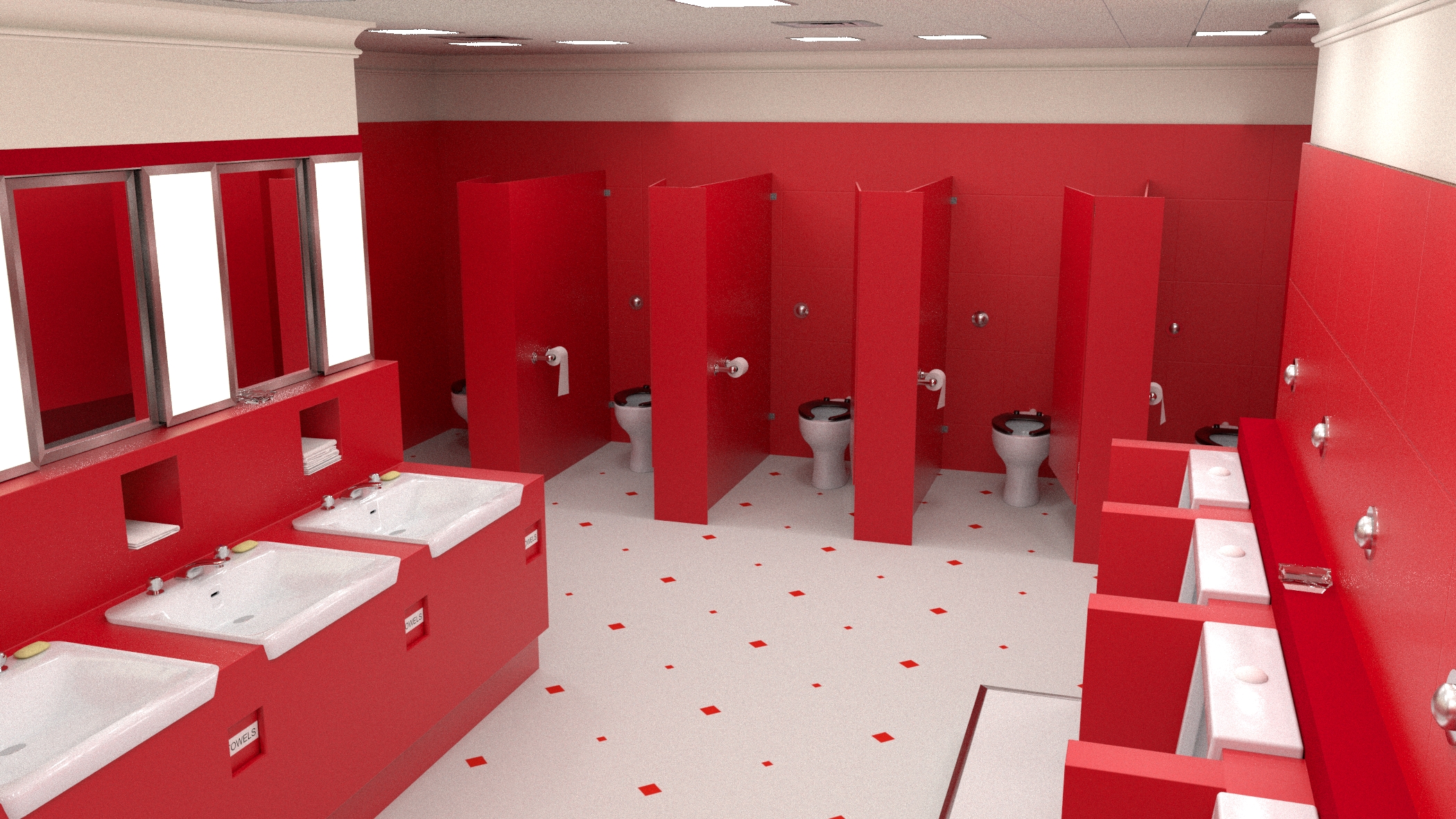 Below a new version, where some details have been adjusted. The soap pieces are all different and one soap bar is missing from a sink. A tissue box with butterfly motif is placed at the end. Jack's glass of whiskey is also in the picture. A very small detail is the wedge under the door.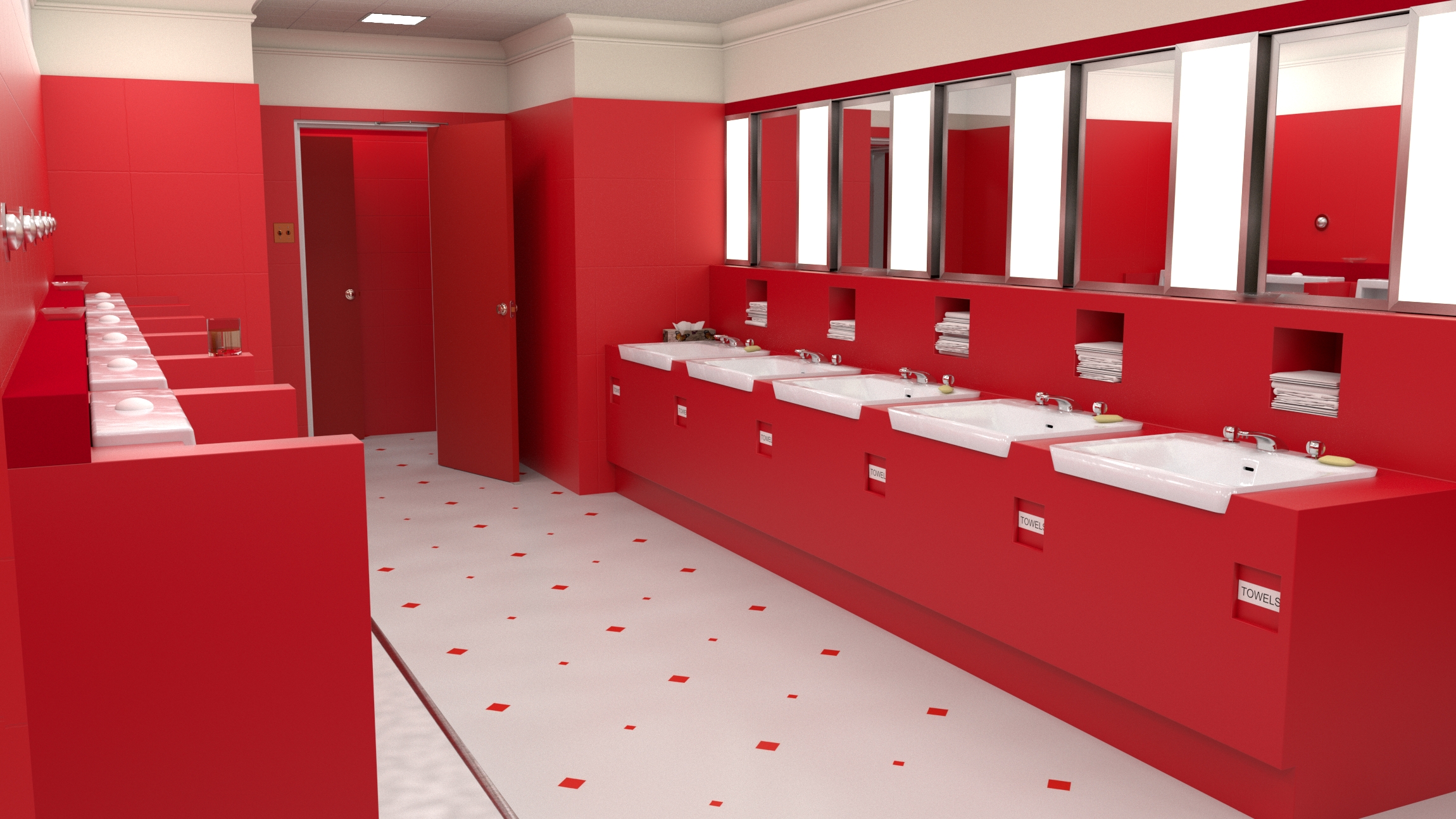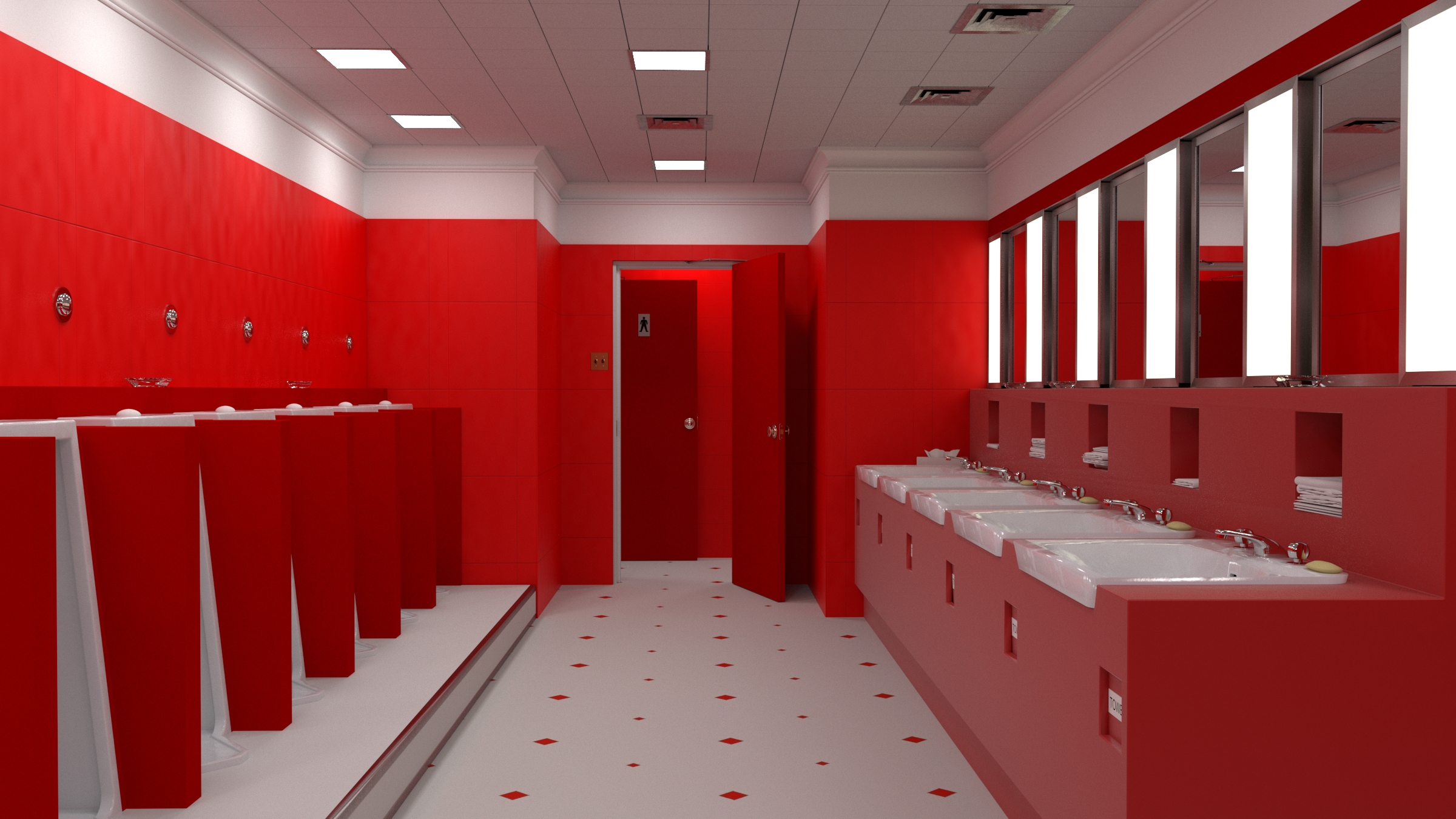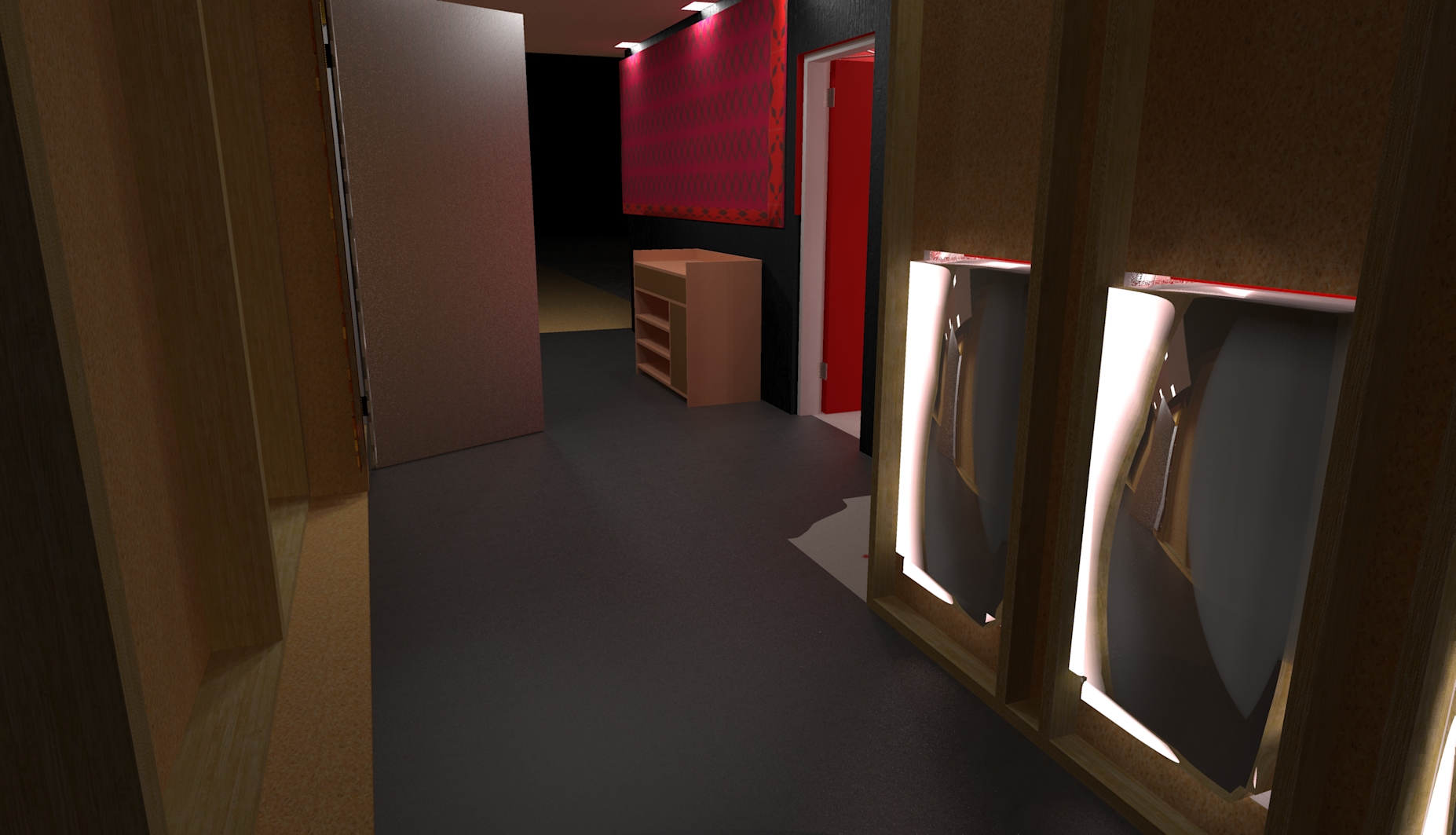 Red Bathroom connection
Below is a possible solution if you would like to build the Goldroom and the Red Bathroom together.
More about the connection between the two sets can be found on the 'Red Bathroom connection' page.