Hits: 1
The caretaker's apartment is the temporary home of Jack, Wendy and Danny Torrance in the Shining.
The apartment of the Overlook Hotel consists of Danny's room, the hall, living room, bedroom and bathroom.
What is striking is the difference in height with the hallway and the apartment.
I'll explain below why this has likely been the case.
Impossible door en windows
The bedroom has a door to the hallway that is impossible to open inwards due to the difference in height of the floor.
Of course the windows in the living room and bedroom stand out as they cannot exist as they are on the inside of the hotel. The only window to the outside world is the bathroom window through which Danny and Wendy climb out. All other windows are on the inside of the hotel.
Stage 8 and 9
According to Ron Punter (scenic artist of the Shining) Stage 8 has an open floor where the staircase is built. The apartment is built on Stage 9 in the Elstree Studios.
The steps behind the apartment door are the transition to Stage 9.
Use has been made of an existing floor against which the stairwell is built.
I am working on a 3D map of the Elstree Studios around 1980, with all the existing stages at the time. Although no photographs exist of the construction of the apartment in Stage 8 and 9, I am going to try to build the whole set in this 3D floor plan.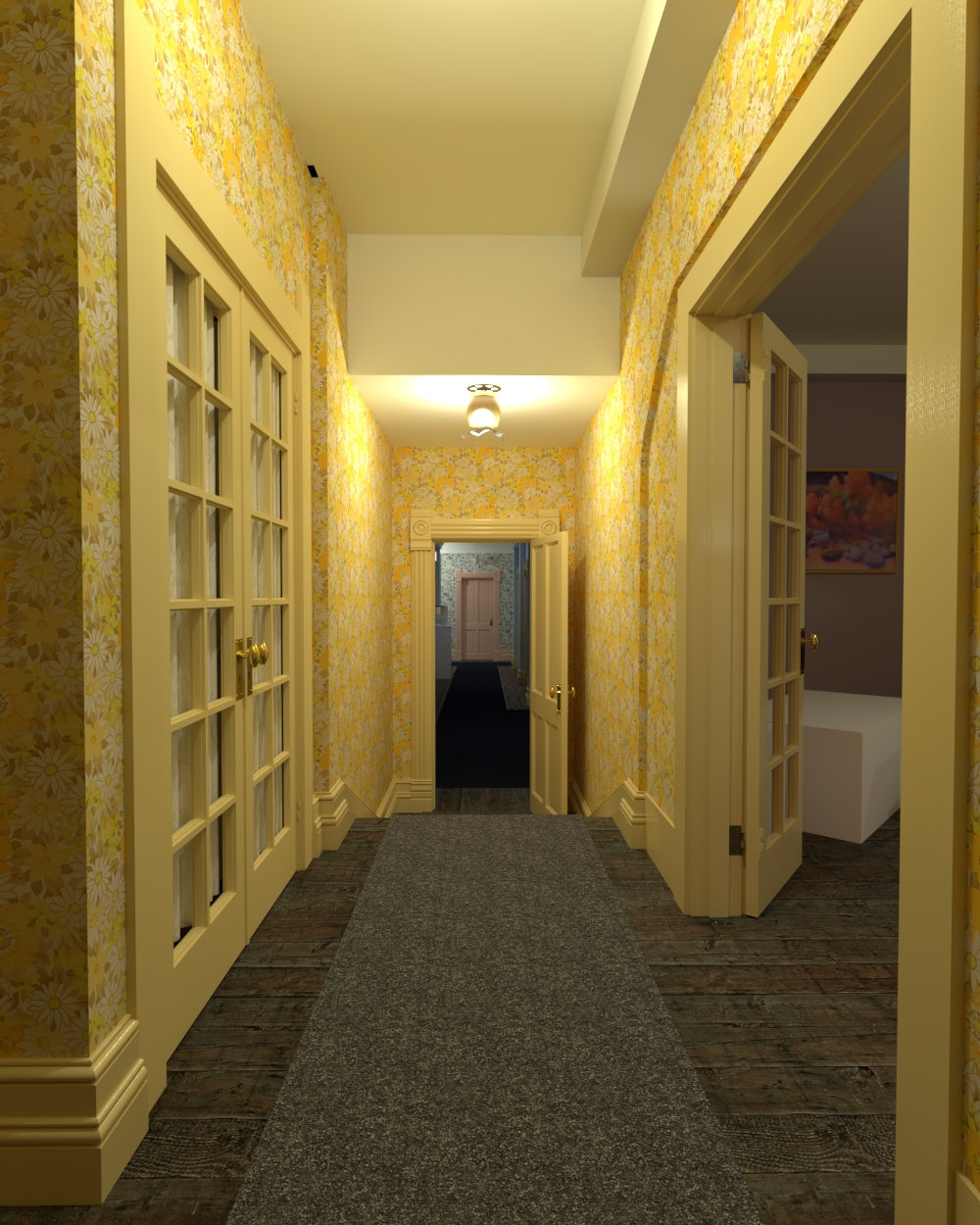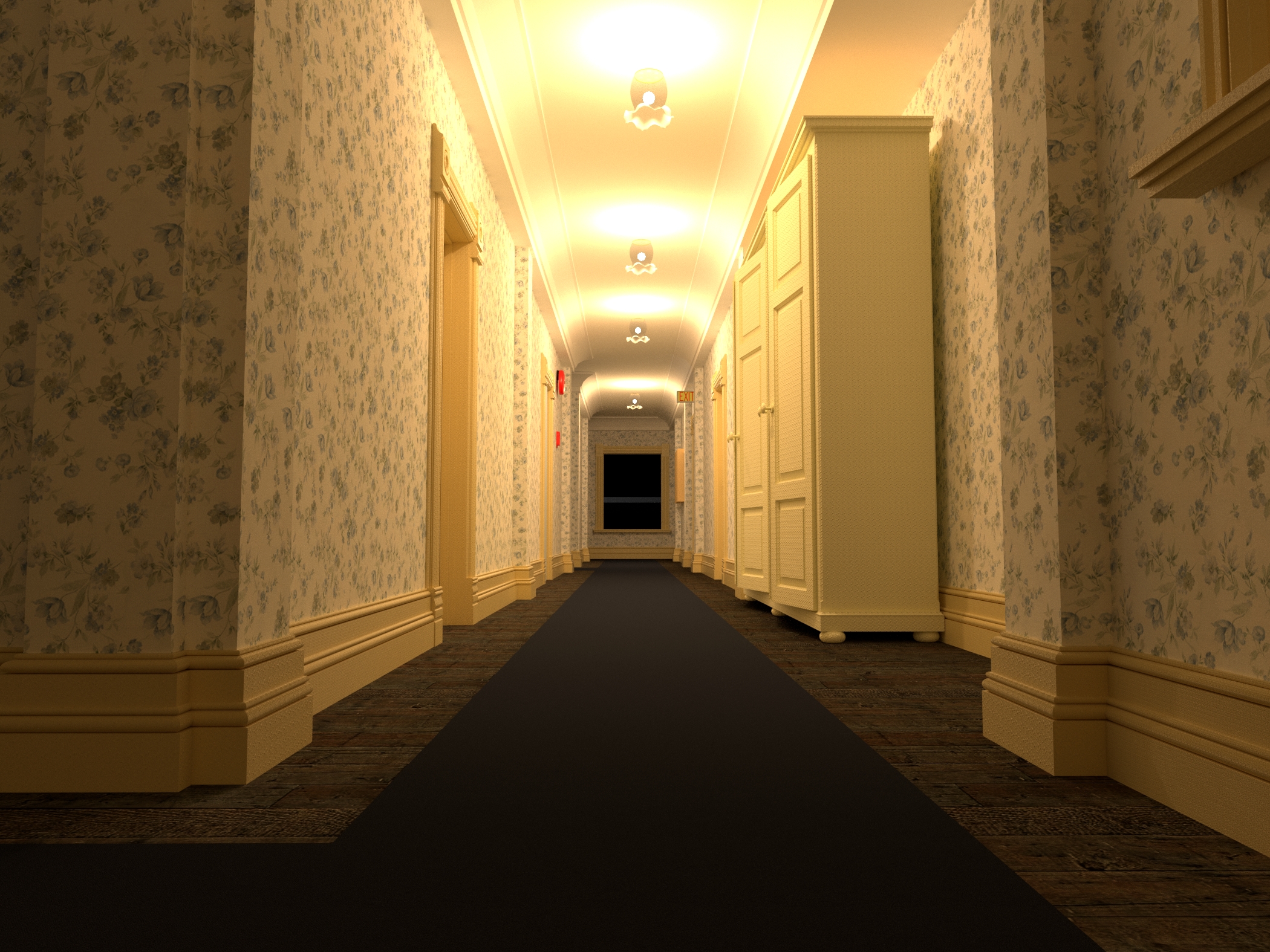 We still miss some things in the twin hallway. A table and rolled up mattress. The window at the end needs net curtains. The cabinets are too deep. The EXIT sign should light up. We also miss paintings on the wall.
And the color is not yellow but should be more antique pink. This is in contrast to the hallway at the entrance of the apartment.
Could this be a color correction error, like the pink tennis ball?
Maybe I should make a separate page of this to discuss these color issues.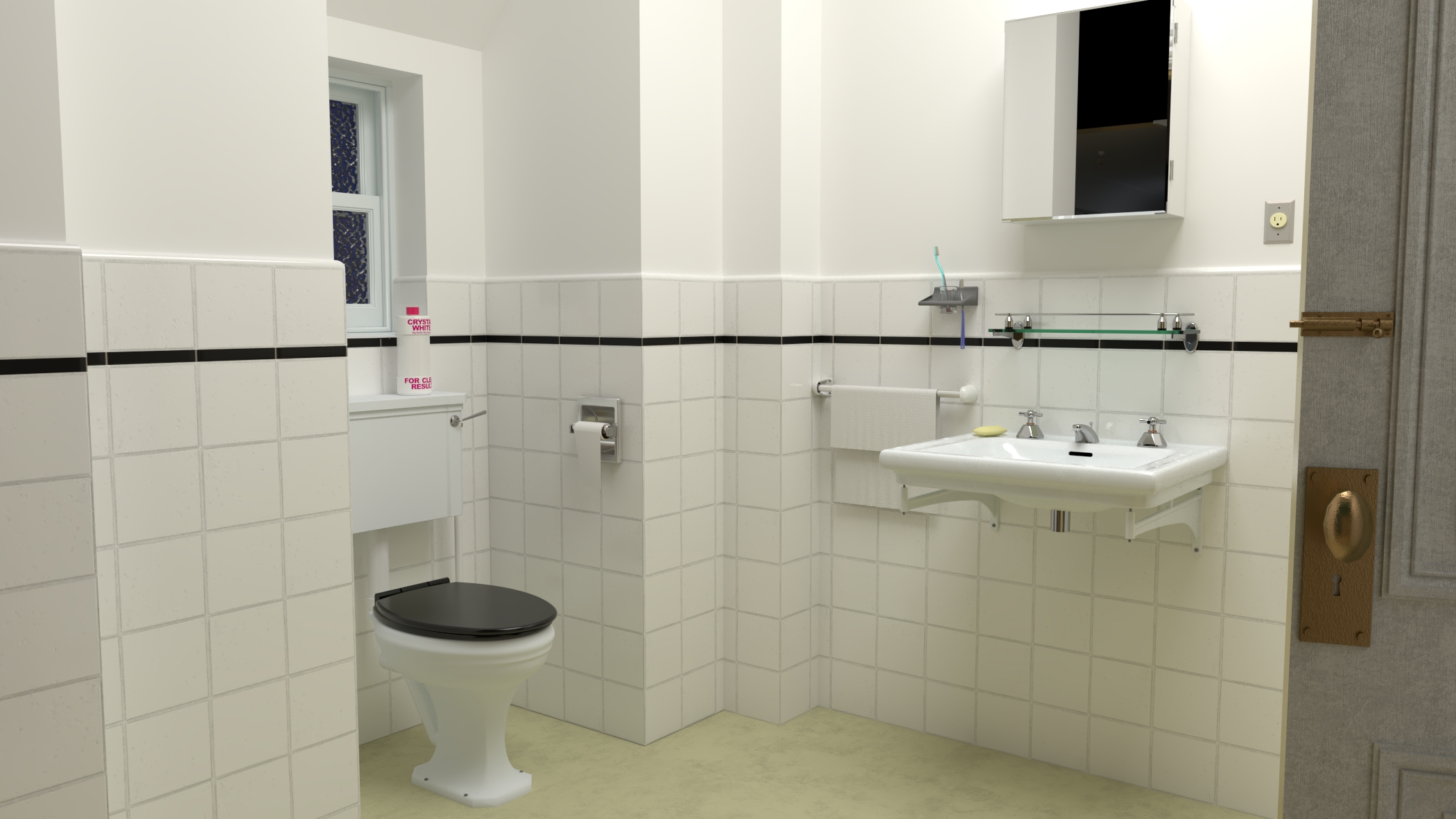 Bathrooms are always present in the films of Stanley Kubrick.
In the Shining there are three; apartment bathroom, the Room 237 bathroom and the Red Bathroom.