Hits: 48
Administration Offices
After the Forest Service Office set, I wanted to continue with the construction of the Elstree site.
Been busy for a while to get the Administration Building completely finished. It turned out to be more difficult than expected.
(see the map)
The different photos I use for the reconstruction are from different time periods and that makes it more difficult. It is not always clear when the photos were taken.
There seem to have been quite a few refurbishments and changes over the years.
In any case, the intention is to reconstruct the situation around 1980 at the time of the shooting of The Shining. I used different aerial photos from different time periods.

The site of Anthony McKay, AVENGERLAND proved invaluable.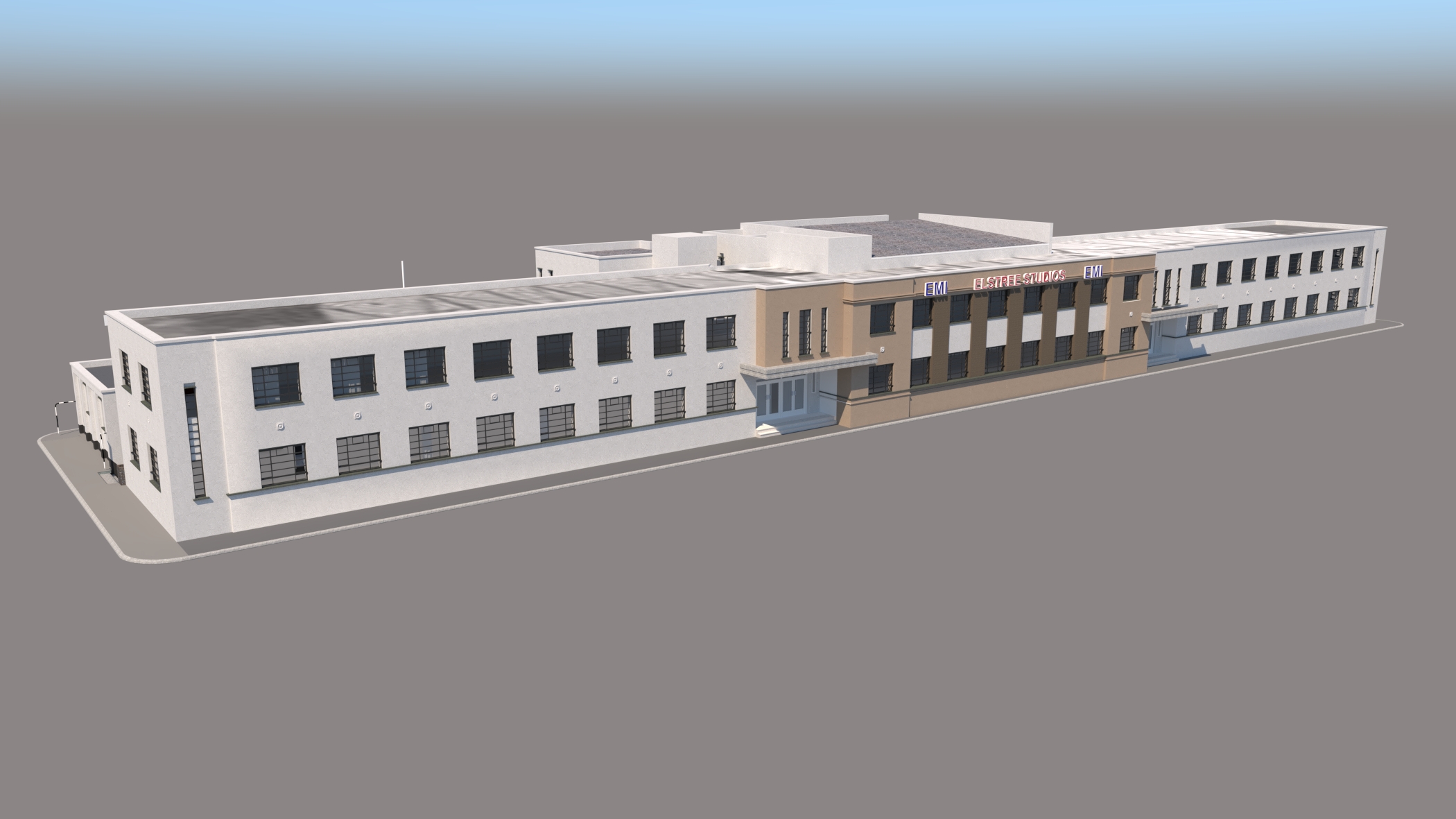 At the end of the left wing on the second floor of the building was the office of Julian Senior.
The building was regularly used as a filming location. When the Japanese filmmaker Jun'ichi Yaoi arrives, the entrance is just being adapted by painters. A sign 'DUBONNET CLUB' hangs above the entrance.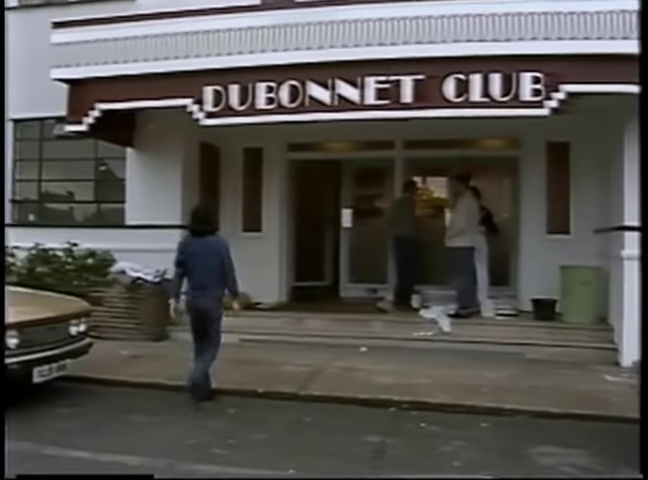 In this render the administration building is fitted on the Elstree site.
It was difficult to determine the angle with respect to Stage 1 and 2. Here you can clearly see that there are still quite a few buildings to be completed.

To the right of the Western Gate is the Special Effects building and behind it the EMI mobile recordings building.
Further back, the two white boxes should become the cutting rooms.
A render with a view of the, what I call; the Western Gate. I haven't found any pictures yet of how the gate stands in relation to the Administration building. Next to the window doesn't seem like a good place to me.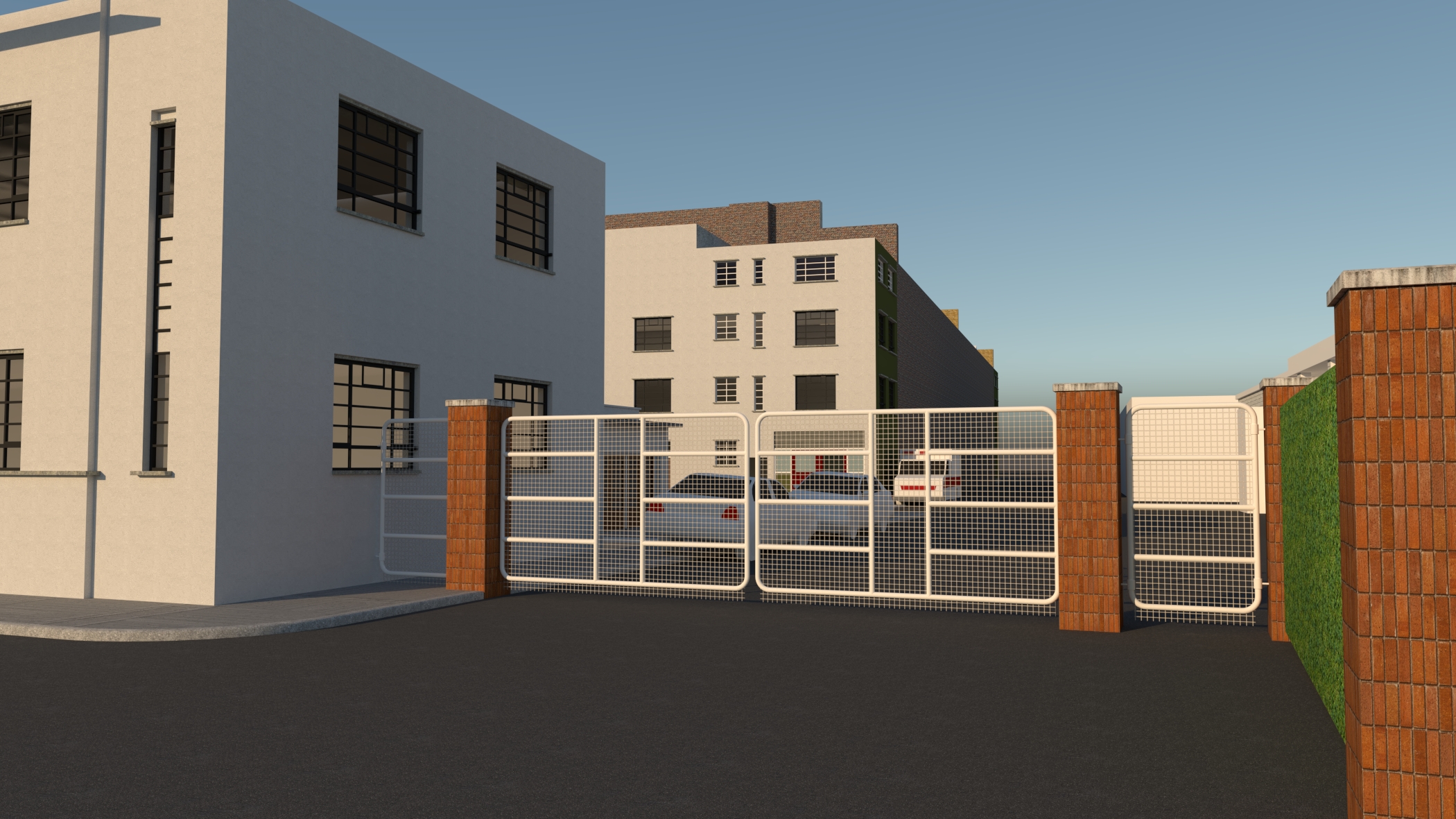 This is the back of the Administration building to the Western gate and Special effects building. On old photos there seems to have been some kind of terrace and a lawn on the corner.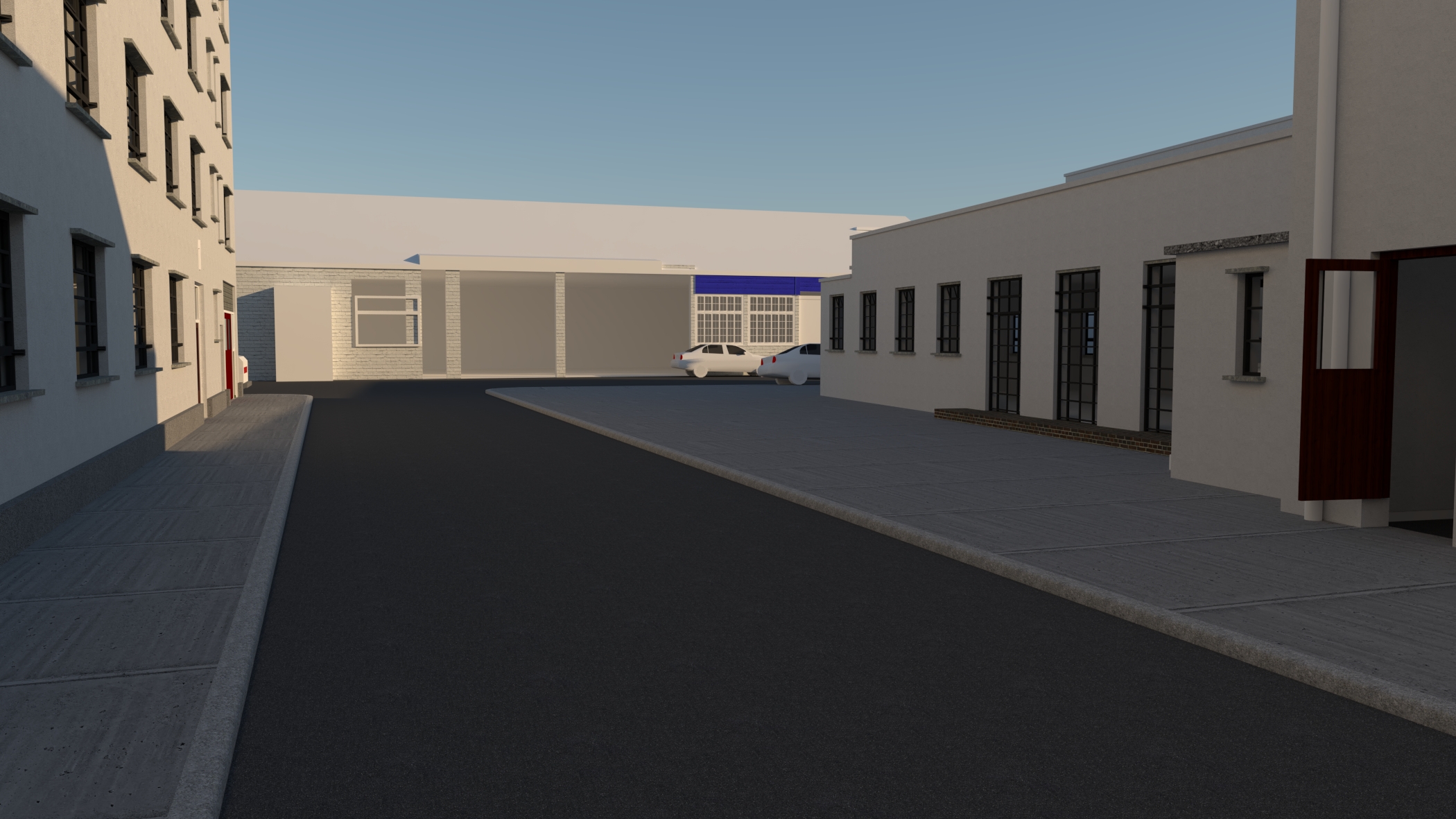 Elstree Administration Building video